Payable on Death
reviewed by Russ Breimeier

Copyright Christianity Today International

2003

1 Nov

COMMENTS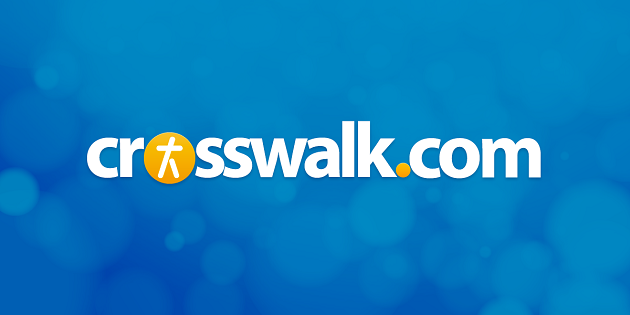 Sounds like … the hardcore rock sound that they helped popularize with Limp Bizkit, Project 86, Pillar, and Korn, but de-emphasizing the rap elements
At a glance … though well made, generally offering what fans want to hear, Payable on Death doesn't offer much that hasn't been heard before by this band and others
P.O.D.'s latest comes just in time for the holiday season as one of the year's most anticipated releases. The San Diego band built a loyal following in its early years, later becoming one of the foremost hardcore rock bands—well before an endless parade of sound-alike bands in recent years. P.O.D.'s success skyrocketed with their first mainstream release, 1999's platinum-selling The Fundamental Elements of Southtown, and reached greater heights with the triple-platinum Satellite, released September 11, 2001.
That album was almost the band's last when guitarist Marcos Curiel abruptly left P.O.D. to form The Accident Experiment with Pete Stewart. But after much soul searching, drummer Noah "Wuv" Bernardo, bassist Traa Daniels, and vocalist Sonny Sandoval decided to continue with new lead guitarist Jason Truby (formerly of Living Sacrifice). The result is their self-titled release, Payable on Death, reflecting a new beginning as a band, as well as their unwavering hope in Christ for eternal life.
Virtually removed from P.O.D.'s sound is the rap element, with Sonny singing those two-note melodies and the occasional metal scream often typified in their music. Most fans are already familiar with the hopeful and penitent hit single "Will You," a sure-fire hit on radio and MTV. Even catchier is the hard-rocking inspiration of "Change the World": "Imagine a place only your soul can vision/The heart of a child who looks, sees, and listens/She paints a picture using every color/And what she sees, she sees is like no other."
Still, I suspect most will latch onto the radio-ready "Find My Way," which depending on your perspective can be viewed as a romantic love song to one's beloved or a faith commitment to the Lord: "Only you know where I have gone/I want to prove I am worthy to be called yours/I need you more than I ever have." The band draws inspiration from 1 Corinthians 13 for the heavy-hitting "I and Identity," as Sandoval sings, "Long suffer, patient, kind/Never proud, no jealousy, unselfish/No angry, no memory wrong/Separate my wicked ways … This is what love is." The funk-flavored "The Reasons" is reminiscent of Paul's struggle with sin in Romans 7: "Because, the reasons/Why, oh, why do we do the things we do?/Because, I try to make you see these things the way I do."
Payable on Death includes the reggae element more than any previous P.O.D. release. It's played to the hilt on "Execute the Sounds," alluding to the band's desire for creativity and faith through what might be described as Jamaican metal. The same could be said of "Wildfire," a sort of Christian invocation, and "Freedom Fighters," about spiritual warfare. The powerful metal ballad finale "Asthma" finds Sandoval rejecting the world and embracing faith: "Breathe/Suffocation within because of what you're saying/To understand is to begin again/To believe is to live again."
Truby is a fine replacement on guitar, but P.O.D. now misses the intriguing Latin element of Curiel's playing. Payable on Death also features Christian guitar guru Phil Keaggy on two tracks, the instrumental closer "Eternal" and a solo on "Revolution." His guitar licks sound wonderful as always, and I love that two distinct Christian music legends have teamed up on this album, but to what end? Those hoping for some great merging of creative forces are liable to be disappointed. "Eternal" sounds like a leftover from one of Keaggy's recent instrumental projects, simply setting his crystal clear electric against Truby's acoustic stylings.
There's just not much here that grabs the spirit like previous P.O.D. anthems—"Waiting on Today" is a hopeful and encouraging rock anthem, but it's no "Youth of the Nation" or "Alive." Fans may also be disappointed to note that the album does not include "Sleeping Awake," their recently recorded song featured in The Matrix: Reloaded. With their previous releases, P.O.D. was a forerunner of the nü-metal sound. While this is still a well-made hardcore rock album—arguably one of the year's best in its genre—it's also nothing you haven't heard before from P.O.D. and similar bands. Payable on Death will satisfy the "Warrior" fan base, and to some degree impact culture for good, but it simply doesn't measure up to their best work.
(Note: The CD's artwork is packed with symbolism. In addition to the band's logo, seemingly derived from the Trinity, Christian artist Daniel Martin Diaz designed symbols to represent each band member. The booklet includes hearts, skulls, and butterflies to represent themes of love, death, faith, and resurrection. None of it is intended as pagan.)