Petra: A Fond Farewell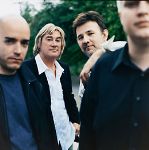 What's left to do when you've won four GRAMMY Awards, 10 Dove Awards, sold 7 million CDs and have been inducted into the Gospel Music Hall of Fame? If you're the legendary Christian rock band Petra, you throw a massive party for your friends and fans and spend the night reminiscing. On October 4, current and former band members gathered on stage at W274 in Franklin, Tenn. to remember Petra's 33-year history before officially disbanding in December. Fortunately for all you Petra fans out there, tape was rolling.
On November 22, Inpop Records will release "Petra Farewell," a live recording that promises to be the quintessential collector's album. Current band members John Schlitt, Bob Hartman, Paul Simmons and Greg Bailey were joined by special guests Greg X. Volz and John Lawry, rounding out a powerhouse lineup that cranked out classic after classic, including "This Means War" and "More Power to Ya." The audience was largely comprised of fans from around the world, some traveling from as far as Northern Europe and South America.
Petra is currently in the middle of its international "Petra Farewell" tour, which features openers Sarah Brendel, Farewell June, and Bread of Stone. In August, Petra formally announced its plans to disband at the end of this year, a decision that was mutually agreed upon by all band members.
Founder Bob Hartman reflects on the band's incredible journey: "I think Petra's greatest accomplishment has been maintaining its good reputation for the last 33 years," he says. Be sure and stay tuned to Songtouch.com, where you can be one of the first to preview and download songs from this historic recording!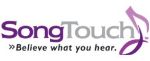 © 2005 SongTouch.com.  All rights reserved.  Used with permission.  Shop for gospel music and Christian church music downloads at  SongTouch.com.