Photographs & Tidalwaves
reviewed by Russ Breimeier

Copyright Christianity Today International

2003

1 Feb

COMMENTS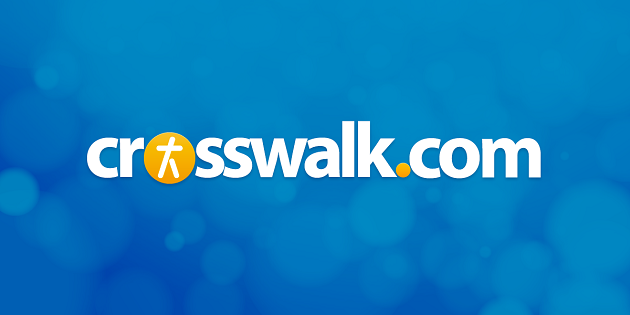 Sounds like … melodic modern rock that recalls The Elms, Jimmy Eat World, Sanctus Real, Foo Fighters, and The Beatles
At a Glance … there's room for growth, but Holland's rocking debut is instantly likable thanks to their melodic sound
Sure, Will and Josiah Holland look a bit like the Gallagher brothers of Oasis, and they have a similar penchant for Beatle-esque melodic modern rock, but the comparisons end there. These two actually get along with each other, with bassist Josiah calling his gifted lead vocalist, guitarist, and songwriter of a brother "a genius." Drummer pal "Yogi" completes the trio called Holland, formerly known as Somerset. Their evocatively titled debut, Photographs & Tidalwaves,, is produced by Aaron Sprinkle (Kutless, Calibretto 13, Demon Hunter), guitarist for Poor Old Lu.
The band left their home in Texas to pursue their dreams of a musical career in Nashville, and it's chronicled in the album's eight-minute magnus opus, "Goodnight Texas." The rock ballad seems to be worded with frustration and resolve, both with their hometown and Nashville because of the conclusion that these three had to leave home to break into the business. This is in contrast to the cheerier "Because of You," written as a Mother's Day present and a tribute to the Holland family's loving support of the band's budding musical career. This optimism also is present in tracks such as "The Whole World" and "I'm Not Backing Down." The peppy "Shine Like Stars" encourages listeners to let the Holy Spirit shape our lives to ones of purity and obedience to the Lord, and "Genetics" similarly encourages faithful youth to hold fast to their beliefs.
Three of the album's twelve tracks were written in response to the death of Will's friend Jim in a car accident. The first of them, "Call It a Day," is about giving our grief to the Lord and receiving his hope and comfort. The hopeful lyrics are likely the reason the song sounds anything but maudlin: "I've lost my only friend to the hands that made the stars and that draw me closer." Far more somber and weighty is "Bring Back July," which deals with regret and the longing for second chances: "I should've stayed awake / I could've made a difference / Did I even say a prayer that night? … And I'll feel this way until I die." Then there's the grief expressed in the gently written "Losing Jim," showing Will at his most sad and vulnerable: "I know you mean well, but I'm not well."
It's surprising these three songs weren't sequenced in reverse order. Wouldn't it make more sense to express the grief, then the regret, and then offer hope in response to those two tracks? They so beautifully flow into each other, so why begin with hope and gravitate towards sadness? Photographs & Tidalwaves is an album about our responses to change, the chaos created by a fallen world. This message is expressed in the album's closing title track, which supposes the fear and uncertainty that surely would arise if California were to fall into the ocean after an earthquake. It certainly weaves together the songs of hope and uncertainty that comprise the album, but here again it feels like a missed opportunity. If Holland began with this track, then we'd have a concept album with a more convincingly stated theme, expressing the fear and hope in response to tragedy.
The problem with that idea is that the album would begin with Holland's most atypical track – "Photographs & Tidalwaves" has a very artsy, almost sci-fi quality to it. The majority of Holland's music is extremely melodic modern rock, in the same style as The Elms, Jimmy Eat World, Sanctus Real, Foo Fighters, and yes, even The Beatles. The opening track, "The Whole World," distantly recalls infectious pop/rock such as "That Thing You Do!" or The Elms' "Hey Hey." Their sound is their greatest strength, so credit is due to Will for the inspired songwriting, as well as to Aaron for the first-rate production that exceeds the amateur garage-band sound you expect from a debut. This sounds more like what you would expect from mainstream alternative rock radio.
Lyrically, Holland is a toss-up. They're clearly Christian without being clichéd, but they're not exactly profound or poetic. There are lots of simply worded yet interesting ideas, neither meaty nor sugary. Consider this room for growth for a band that demonstrates far more potential than you'd expect from one so fresh out of the starting block. Holland is a terrific rock trio, instantly likable because of their catchy and melodic modern-rock sound.