Point of Grace Expands Circle of Friends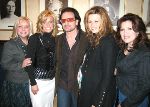 Christian music's four harmonizing females have expanded their "circle of friends" recently. GRAMMY-nominated group Point of Grace performed last week at the 54th National Prayer Breakfast in Washington, D.C.

The event, sponsored by The Fellowship Foundation, dates back to 1953 and currently draws 3,500 dignitaries from a variety of nations. This year's breakfast was co-chaired by Senators Norm Coleman and Mark Pryor, with speakers for the event including King Abdullah II of Jordan and President George W. Bush himself. But the biggest buzz was created by the keynote address given by U2 front man Bono.
From the podium (or in this case, the pulpit), the charismatic lead singer-turned-activist talked about his own religious upbringing in Ireland with a Protestant mother and a Catholic father. He explored the difference between charity and justice. And he talked of Africa and all that still needs to be done there, challenging President Bush and others present to make an additional financial commitment to help the struggling continent.
"I truly believe that when the history books are written, our age will be remembered for three things:  the war on terror, the digital revolution, and what we did - or did not to - to put the fire out in Africa," Bono said. "History, like God, is watching what we do."
Not that the morning didn't have its lighter moments. Point of Grace members Shelley Breen, Denise Jones, Heather Payne and Leigh Cappillino did take time out to pose for a pic with Bono. And who could blame them?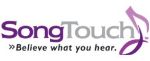 © 2006 SongTouch.com.  All rights reserved.  Used with permission.  Shop for gospel music and Christian church music downloads at  SongTouch.com.