Pop and Brit Rock Reign Above the Golden State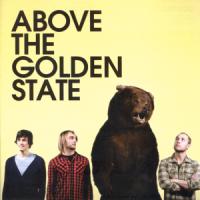 Faith-focused alternative enjoyment …
Artist: Above the Golden State
Title: Above the Golden State
Label: Sparrow Records

Unlike a lot of faith-based hipster bands who aren't all that overt with spiritual sentiments, Portland's Above the Golden State clearly defines itself as an accessible alt-rock Christian act. Pulling together a wide range of influences as diverse as Weezer to Delirious, the freshman players plug in with a mixture of melodic pop and Brit-rock.
Album opener "Loud and Clear" parallels the beauty of musical expressions with God's infinite creativity, wrapped in angular guitars, meaty melodies and giant choruses. "Gaze into Your Eyes" is filled with various tempo shifts, starting out as an evocative ballad before progressing into climatic swells, only to effectively repeat the cycle all over again.
"The Haunting" is particularly chilling, not just because of its somber strings and darker acoustics, but due to a theme of feeling ensnared by sin until coming clean before the Lord.
"Real to Reel" is less brooding, though it still benefits from tastefully slowed down strings that serve as the soundtrack to a dream of revisiting a believer's earthly life under heavenly contexts. It's a rather deep reflection to wrap up a fairly straightforward CD, which might not earn any underground artsy acclaim, but should meet listeners exactly where they're at.




© 2008 CMCentral.com. All rights reserved. Used with permission.




Visit CMCentral.com now and join the single largest online community of Christian music fans on the internet. CMCentral features daily music news, exclusive interviews, album reviews, weekly devotions and feature articles written by some of your favorite Christian artists, and much more. CMCentral is also the home of the most popular Forum for Christian music fans that you'll find anywhere on the Internet. Come see what all the buzz is about!

**This interview first published on August 8, 2008.