Pop Star Eddie Hedges' Solo Disc Should Find New "Believers"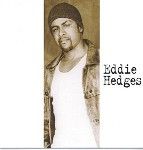 Artist:   Eddie Hedges
Label:   Toucan Cave Entertainment
After years of being in the background as a producer, songwriter and drummer, Blessid Union of Souls member Eddie Hedges emerges to create his own labor of love with a solo project that also serves as his foray into Christian music.
Since the multitalented Hedges is able to fill many proverbial shoes, he does so as he lends his prowess to the songwriting, mixing, producing, drums and percussion, bass and keyboard programming, and, of course, vocals. While this is certainly impressive, it might have helped to delegate a few of these responsibilities to an outsider just to have a fresh outlook.
Overall, the album comes off sounding like a demo in a lot of places and may have been stronger as an EP. Most of the 12 tracks yearn to be pop hits, especially "Live Again" and "You've Been Missin,'" with their sing-along choruses. But too often the verses lag as the vocal melody competes with the music. Acoustic guitar runs rampant in the tunes "Head to the Sky" and "Live Again," while '80s-style electric guitar solos show up in "Not This Time" and "If You Believe."
Lyrically, Hedges expounds upon the familiar themes of salvation and grace, pausing momentarily to concentrate on romantic love in "The Lady of My Life," a pretty song that any girl would love to be the subject of.
"Something to Believe In" comes to a close with "Momma I," a poignant and hopeful memoir written soon after his mother's death. Whatever the topic, the passion in Hedges' voice is evident — and this is a hopeful start to a new era of his career.

© 2004 CCM Magazine.  All rights reserved.  Used with permission.  Click here to subscribe.