Portable Sounds
reviewed by Andree Farias

Copyright Christianity Today International

2007

1 Feb

COMMENTS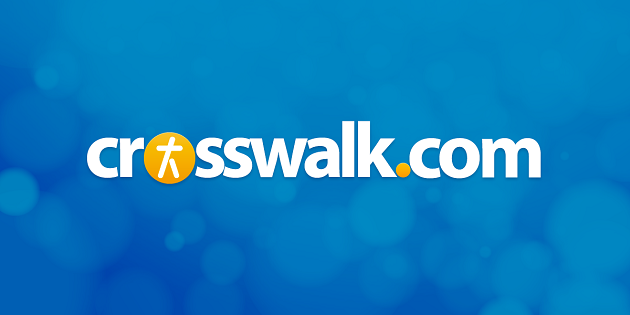 Sounds like … what tobyMac does best—that is, an assortment of influences ranging from dc Talk and KJ-52 to The Black Eyed Peas, Linkin Park, and everything in between.
At a glance … not a lot of surprises here, just an artist who likes to party hard, yet knows exactly who he is and what he wants to communicate.
Track Listing
One World

Made to Love

Boomin'

I'm for You

Face of the Earth

No Ordinary Love

Ignition

Hype Man (truDog '07)

Suddenly

All In

Feelin' So Fly

No Signal

Lose My Soul
I bet tobyMac is the one dc Talk member who wants to get the group back together the least. We can't blame him: While Kevin Max continues to get in touch with his inner indie self and Michael Tait remains on his quest to be the next Lenny Kravitz, tobyMac has wasted no time. He's made good of his time as a solo artist by releasing two gold-selling albums, amassing six No. 1 singles, garnering two Grammy nominations, and spearheading several top-notch concert tours.
But the success was no fluke. While both Momentum (2001) and Welcome to Diverse City (2004) were critically applauded, the public embraced them harder than anyone else. The singer-cum-rapper knew what he was doing: By making music that catered to a wide spectrum of audiences—rock enthusiasts, pop listeners, hip-hop fans, the youth-group crowd, their parents—he was maximizing the reach of his artistry. He was all things to all people, a universal approach that so far has helped him sell over one million albums.
Aside from the sales figures and the accolades, though, tobyMac has been having a great time as a solo artist. As one-third of dc Talk, he only had so much autonomy, but as chief of the Diverse City entourage—with its live band, deejay, hype men, soulful divas, b-boys, crew, et al—he has been calling all the shots and loving every minute of it. Such is the touring act's synergy that it's become one of the best live shows in Christian music, outperforming even tobyMac's own in-studio output.
With this in mind, it's interesting to listen to the long-awaited Portable Sounds, an album that, in many ways, feels like a continuation of what's worked before. This in itself is another savvy move from The Mac: He knows it would be disingenuous to mess with a foolproof formula, so he tweaks it slightly and adds a few new elements to keep things fresh. But those with discerning ears will notice that, on the whole, Portable Sounds treads familiar ground.
What tobyMac does, he does very well, so this is not a bad thing. For example, "Ignition" or "Boomin'" are two by-the-book rap/rock anthems in the vein of Linkin Park—loud, rambunctious, exceptionally performed, with nary a fault. But are they relevant? The style sounded at home on Momentum, it fit the all-over-the-placeness of Diverse City, but it's too anachronistic for 2007. And that's OK—tobyMac likes it, enough that it's already a part of his identity. Will he still use it 20 years down the line? Probably.
Other patterns become easy to pinpoint. "One World" sounds like the sonic cousin of Diverse City's "Hey Now," so much that the hooks of each song are almost interchangeable. The fiesta of "Feelin' So Fly" resembles the rhythmic celebration of "Welcome to Diverse City," all the way down to the slap-bass and the over-the-top singers. And already a regular on tobyMac albums, his son Truett reprises his role as TruDog to step in the booth alongside his father in "Hype Man."
If anything, Portable Sounds stands out more for its pop qualities than any other tendency. "Face of the Earth" is a near-perfect slice of mainstream pop/rock; "I'm for You" is radio-friendly, funk-infused, but oh-so-poppy; "Suddenly" is Top 40 heaven, an impossible-to-dislike romp that sounds like a blink-182 leftover; "All In" is dc Talk at its poppiest—think "Godsend" or "Between You and Me." Collectively, it's the stuff music coordinators at TV shows like Real World or The O.C. go crazy over.
The pop suits tobyMac well because it's more conducive to the album's straight-faced nature. Every tobyMac album guarantees there'll be a fair quotient of confetti and flying piñatas, but out of his three efforts, this is the most serious of them all. Not only is the man talking about God here, but also talking to him. This infuses Portable Sounds with a sense of devotion and prayerfulness not seen before—as if the artist is more intentional than ever to convey the source of his levity and joy.
No other song communicates this better than "Lose My Soul," a fitting closer declaring, "I'ma be a daddy who's in the midst / And I'ma be a husband who stays legit / And I pray that I'm an artist who rises above / The road that is wide and filled with self-love." Say what you will about how self-referential the music on Portable Sounds is, but, thematically, tobyMac knows exactly what he wants to communicate. He's never sounded more comfortable.
© Andree Farias, subject to licensing agreement with Christianity Today International. All rights reserved. Click for reprint information.