Ramiyah
reviewed by Russ Breimeier

Copyright Christianity Today International

2003

1 Jun

COMMENTS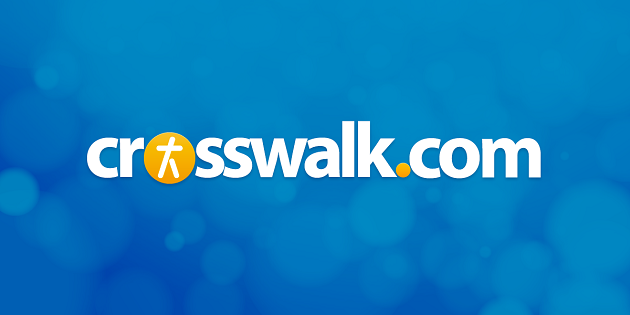 Sounds like … Mary Mary and Trin-i-tee 5:7 with their blend of soulful R&B gospel
At a Glance … though littered with R&B gospel clichés, this quartet's performance and production is strong enough for fans of the genre to savor
Ramiyah (pronounced "rah-MY-yah") is Hebrew for "Jehovah Is Exalted," and it's a fitting name for the new R&B gospel quartet signed to Integrity's gospel imprint. Like Michelle Williams (Destiny's Child) and Mary Mary, this young group will also be receiving mainstream distribution from Columbia Records. Ramiyah is comprised of four college students from Detroit, still in their late teens: Tracy Bryant, Sherise Staten, Stephanie Bonner, and Delaurian Burton. The members were discovered by the renowned production team PAJAM (aka J. Moss, Paul "PDA" Allen, and Walter Kearney), at talent shows, local gospel concerts, and referral.
The buzz is high for Ramiyah amidst the gospel and R&B communities, especially now that the girls are to be featured on the soundtrack for the 2003 film Fighting Temptations (starring Cuba Gooding Jr. and Beyonce Knowles). As is expected from a PAJAM production (Trin-i-tee 5:7, Dru Hill, N'Sync), the sound features solid R&B dance beats underscoring soulful vocalizing by the girls. According to the bios and press releases, Ramiyah sees themselves as music ministers, especially to the youth. But what most sets this group apart from the likes of Mary Mary, Trin-i-tee 5:7, and Out of Eden (besides having more singers), is their impressive choreography.
Of course, since this is a review based on a listening experience, Ramiyah's dance steps don't come into play here—though I'm sure the grooves on their self-titled debut will inspire many to move to the music. The comparisons to Mary Mary and Trin-I-tee 5:7 are unavoidable, and they serve as a double-edged testament to the group's quality and derivation. Their first single, "Turn It Out," is a sensible choice, since it's essentially this album's equivalent to "Shackles." A strong dance praise track (both the original and the remix), it offers some attitude in defense of worshipping the Lord: "You can't tell me how I feel/Don't try to judge on how I don't/How I praise is how I praise/Don't try to tell me how to shout/I can praise Him in a dance/I can praise Him in a song/Every chance I get to praise/I'm gonna try and turn it out."
"Just Stop" resembles the sound of J Lo except for the encouraging message to stand strong and take heart in knowing that the Lord has a plan for our lives. Similarly, the smooth, testimonial ballad, "I Told," presents a woman at the end of her rope and the hopeful response given to her by God. The hammer-heavy rhythm of "Things We Want" reminds us that the things we desire are not always beneficial. "The Reason" offers many for loving the Lord, and the sweet R&B ballad, "Waiting," longs for Christ's return to brings us to our heavenly home.
I can relate with listeners who get a sense of déjà vu listening to Ramiyah's debut. "Here We Go" is virtually the same song as Trin-i-tee 5:7's "Holla." PAJAM wrote all the songs on this album, and it's amazing to me that they'd release such similar tracks within a one-year period. The difference is that Trin-i-tee's song was under-produced, while Ramiyah's is overdone. "Don't Nobody Know" is another overdone testimonial ballad about unpaid bills and life struggles before finding comfort in God. The songs also seem to struggle with focus, sometimes mixing themes and sometimes offering good messages in awkward ways. Though "Covered" is very well intended as a reminder to put God first every day with prayer, it's bad theology to suggest that stress and struggles occur when we forget to—not that the idea was intentional, but some could easily interpret the song's phrasings that way.
Ramiyah's debut is also problematic because it's littered with R&B clichés. I must be one of the few who gets tired of artists who relentlessly throw self-promotion into the mix, with the name of the artist or the producer being whispered/rapped underneath the vocals over the course of the album—but at least you know who you're listening to on the radio. Still, in one song Ramiyah even sings their name and PAJAM as part of the lyrics. It's enough to make me wonder if R&B songs are supposed to follow a template, with blanks labeled "insert name here." The technique isn't so much shallow or prideful as it is stale and overused. The same could be said of the endless vocal warbles, the grunts, and the tiresome need for R&B artists to remind the listener they're about to hear "verse two."
The non-musical interludes on Ramiyah's debut are also a bit annoying. The album is bookended with a lame parody of Charlie's Angels, with the producers and the artist telling listeners how tough it is to be a recording artist. This rarely endears one to the audience, since all work is tough. At another point on the album point, the girls receive a phone call, presumably from Michelle Williams, who tells Ramiyah how great they are and to stay true to their ministry.
But all of this is either secondary or irrelevant to Ramiyah's intended audience. If you're looking for a solidly produced R&B gospel project with inspiring words and excellent vocals/harmonies, you'll love it. It sounds better than Trin-i- tee 5:7's The Kiss, but it's not quite as good as recent offerings from Out of Eden and Mary Mary. The album is an impressive sounding debut and bodes well for the future of this young quartet, but it's also interchangeable with nearly every R&B gospel project you've ever heard. I suppose that could be a good and bad thing in the music business.