Real
reviewed by Russ Breimeier

Copyright Christianity Today International

2002

1 Oct

COMMENTS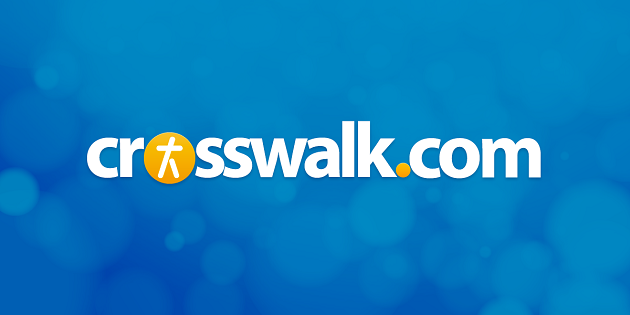 Sounds like … the jazzy pop of John Mayer, Jason Mraz, and Ray LaMontagne, along with some occasional Brit-pop similar to Coldplay and the funky pop side of dc Talk.
At a glance … with a strong jazz pop style, terrific musicianship, and personable songwriting, Jake Smith easily proves himself as one of the year's best new talents.
Track Listing
Get Up

This Is Certain

What I Plan to Do

Breakdown

These Things

Real Love

Can't Save Your Soul

I Don't Know

Shady (Crazy)

Make Me Move

Run

Outtro
It's often said that artists are at their best when writing out of sadness and adversity. Not to wish tragedy on anyone, but it does cause creative minds to do some thoughtful soul searching and come up with something more meaningful as a result. Take new Rocketown artist Jake Smith, for example. The New Orleans native has seen more than his fair share of trials in the last few years between a car accident, Hurricane Katrina, and both of his parents getting cancer.
Fortunately, things have turned out all right for Smith and his family—both parents are now cancer-free. But regardless, the young singer/songwriter proves that adversity doesn't necessarily lead to a depressing outlook. As many Christians can attest, adversity can also bring clarity, sometimes even gratitude and joyfulness. It's a matter of gaining perspective through the Lord, and no doubt part of the reason Smith chose to title his debut Real.
All of this helps explain the album's strengths. More often than not, Christian songwriters try to preach through song and end up saying the same thing expressed by hundreds (if not thousands) of artists before. But when artists allow personal experience to inform their writing, then the songs can demonstrate how God has worked personally in their lives. As a result, the music becomes more distinctive and special.
Look no further than the opener "Get Up," which explores familiar territory by telling us to shake off complacency and hurt by starting again and living life. However, Smith paints a unique picture with clever wordplay born out of personal experience: "3 a.m. it came too soon/I was having a fight with myself in my living room/In disbelief I lost to me, so I grabbed my pillow and I went to sleep/And in my dreams it occurred to me/That I would stay up late to vindicate/My lack of being anything that I was trying to be." A mouthful for sure, but it's so much more interesting than simply saying, "I stayed up late trying to figure myself out."
That writing style permeates throughout. "These Things" begins as a loving testament to Smith's parents for their hard work and Christian wisdom, but ends as a reminder that we should serve the Lord gladly in all we do. "Real Love" draws inspiration from 1 Corinthians 13 to compare and contrast between everyday love and what Jesus offers to us. And "Make Me Move" praises God for being in control, but couches that praise in funky music and lyrics. Sure, you've heard songs like "This Is Certain" before, offering hope that the sun will shine again and God is trustworthy, or "What I Plan to Do," about loving others the way God first loved us. You just haven't heard the sentiments expressed in this way.
Of course, lyrics alone can only go so far, so it's a good thing Smith's musical style has personality to match. John Mayer is the most obvious comparison to Smith's sound, but he credibly adapts the jazzy pop as his own, offering plenty of playful licks and backed by a talented band. He excels at trying for the unexpected rhythmic hit or instrumental flourish in an arrangement without losing sight of the music.
"What I Plan to Do" is an absolutely terrific example, steeped heavily in Smith's upbringing with awesome keyboard solos and a slick New Orleans stomp in the middle. The funky blues pop of "Can't Save Your Soul" is a catchy riff on Matthew 16, and maybe it's a little too cliché d in some of its rhymes and indictment of hip-hop culture, but it's undeniably fun ("Being fly can't save your soul"). And the single "This Is Certain" resembles Coldplay (like everyone these days) but in a good way—like something the band could have come up with, rather than Smith trying to emulate them. At the other end, I'm not sure if the cheesy '80s synths work for "Breakdown," but it's still a decent pop song.
However you choose to slice it, Real is an impressive effort for a newcomer, especially considering that it's essentially an independent release retooled through Rocketown. It's the sort of album people are quietly clamoring for in Christian music these days—something that's accessible, but still different enough in approach to distinguish it. In short, Jake Smith easily proves himself as one of the year's best new artists, and Real more than lives up to its title musically and lyrically.
Copyright © Christian Music Today. Click for reprint information.