Rebecca St. James-The Interview with Christian Music's Sweetheart.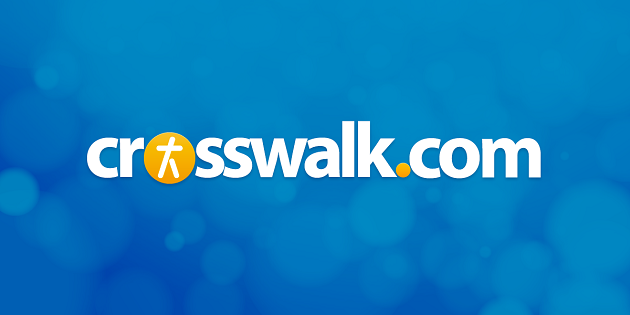 Crosswalk.com Editor in Chief Scott Fehrenbacher and Teens Channel Editor Rich Shipe had the chance recently to speak with Rebecca St. James.
Scott Fehrenbacher: Tell me about your inspiration for your track Our Time.
Rebecca:
I actually didnt write the song as a political song at all. The origin of that song was actually from a youth rally that was held in the Detroit Silver Dome, called Stand Up 2000. They had 50,000-60,000 young people. They asked me to write a theme song for it and it happened to be while I was recording my album and so it just kind of worked really well. So I really just wrote the song encouraging young people to stand up for God and to stand and be counted and to really be radical about their faith and not compromise and not back down. So thats really kind of where it came from, and then when people were listening to the song and knowing that the campaign was going on right now, it just seemed like a really natural encouragement for people, young people and adults of all kinds, to stand up and be counted by voting and expressing your support of good leaders and somebody who can lead us in a way that is glorifying to God.
SF: How do the tough times in your life have a part in how you write?
R:
When we first moved to America, its almost nine years ago now, my dad had been in
Christian music
about 15-20 years at that stage and actually lost his job a couple of months after we moved to America. It was because of his job that we came to America. So we really just prayed and turned to God and just said, God please provide for us, for our needs. And we prayed for money and food and the car and all kinds of things that we needed and wed see miracles happen. I think as a 14-year-old that just grew my faith like you wouldnt believe because I was seeing the power of God, I was seeing the power of prayer. It just made me want to know God. I think the other thing that has helped my faith is actually being in Christian music. Its only because I went back to my old Christian school in Australia a few years ago, and I walked around and I kind of thought, wow, this could have been my life, just a normal school girl. And I got to say, Thank you, God, for bringing me to America and for allowing me to be in Christian music, because I dont think I would have the faith that I have in You without having those experiences. Not that its been easy being a teenager and a young person in the spotlight, but its been wonderful because I think that its drawing me to God to trust Him.
SF: Are the stories in your track Dont Worry true?
R:
No, theyre actually fictional. Im quite a dramatic person and I love Christian fiction. And so its one of the first story songs Ive ever written. Its a song where Im tackling a very serious subject of worry in a very lighthearted way, and I think its something that we can all relate to, every single one of us worries or stresses or is concerned with things that we shouldnt be often. So I think we can all be challenged by that message to just cast our cares upon God and leave them there. And Im actually preaching to myself in this song, because during the song-writing processes worry was a frequent companion, unfortunately, just because I felt deadline pressure and I just also felt like I needed to come up with something that was fresh and something that was inspired by God. So really, through this song I was preaching to myself on my song writing.
SF: What was it like on the Left Behind set? What do you think the prospects of the movie are?
R:
I know that the books have hit a nerve, a humongous nerve in people's lives, theyve been so popular, and I think the movie cant help but be popular because people have loved the books so much. It was a totally amazing experience to be up there and to be on the set, and Ive always kind of dreamed to be on a movie set and see something like that happening, so it was kind of a dream come true. Im on the movie as a little extra and Im credited as Buck's assistant, Buck's media assistant, I think thats kind of what I was.
SF: Is that your role?
R:
Well, you really want to know? I walk into a room with a clipboard and hand it to him and show him where to sign it and walk out. But I was delighted, it was so cool, I didnt have to stress about learning any lines, I just kind of had this little part, it was really easy and fun.
SF: How many takes did it take?
R:
It took a bunch of takes for the real actors. For me, I just did my little part and I dont think it worried them much. But it was cool.
SF: Do you see the movie as being a good movie for people to take friends to?
R:
I think so, you cant totally know until its out but the previews Ive seen have looked good and I think its one of those movies you cant help but be affected by.
SF: Which of your songs is on the soundtrack?
R:
Its actually not from the new album, its from my
Pray
album. Its a song called
Come Quickly Lord,
its about Jesus return.
SF: How do you see the Internets role in Christian music and how that impacts the audience and kids specifically?
R:
I think, for us, we have a Web page and we get a lot of attention on that Web page and a lot of hits. Its been a wonderful thing for us, we have a lot of people that come in our chat rooms and we even had a webcast the other day where they actually filmed a part of me in the studio recording and had it on our Web page, it got a huge response. So that was kind of cool, its just been a really good link between myself and my audience and a great way to keep in touch, because I get a lot of e-mails through my Web pages. I think Web pages and (the) Internet is playing a really important and a growing-in-importance role in Christian music ministry.
(See Rebeccas Web site, RSJames.com.)
SF: You have a sensitivity to and insight on how the media portray women and the consequences that that makes. Tell us about your role in that.
R:
Well, Ive actually had the chance to, here in the last year especially, to do a few womens conferences. So Ill do a talk-back session and sharing session where I talk about beauty of the heart. Beauty of The Heart has been the title of what Ive been speaking about. I just think, and I know because Im a woman and Ive grown up in this era of having a huge focus on outer appearance. I just think its so damaging to girls today to focus on outside appearance, but also how skinny women are portrayed in movies and videos and models are looking anorexic, and are incredibly unhealthy and its not true, its not realistic and its not right. So then girls starve themselves to make themselves look like that. I also think that a breakup of the family is very harming to girls, to try and control something in their lives, they cant control their parents staying together, but to try to control something in their life theyre turning to bulimia and abusing their bodies, its an epidemic kind of thing. What I want to share with people is, No. 1, find your security in God, find your love and your basis and your foundation in Him. Also that its the beauty of the heart, that inner appearance, thats eternal and everlasting, and that is going to show in our countenance. You can take a really attractive girl on the outside, but if she doesnt have that beauty of the heart, inwardly, that shows in her eyes, its only skin deep, shes not truly beautiful. The beauty I want is the beauty that just glows on my face and to have that Jesus countenance.
SF: Are any of your songs inspired by this message?
R: One doesnt spring to mind exactly, that is written for this. The only one that kind of ties in from my last album,
Pray,
is a song called
Mirror.
And it basically says, Take me, make me beautiful to You. Its a prayer to God. Create me so I mirror You. So I think its talking about that kind of inner beauty.
SF: Is there a book that youve read that changed your thinking on an issue?
R:
Im actually reading a book right now called
The Deeper Christian Life,
by Andrew Murray, its really, really good. Its called
The Deeper Christian Life
in aid to its attainment, and I kind of had to go deeper with God. Thats really something that Ive been praying about and seeking this year, because I have a longing and a hunger for God and I just want to know how He wants me to seek Him. Theres also another book out called
The God Chasers
which Im really wanting to read too, because I think its on a similar theme, I think people have a hunger for this type of topic. One of the things it talks about in this book is the older brother of the prodigal son, the prodigal brother. And how he always had his fathers love and everything that his father had was his and yet he took it for granted. I think that as Christians what we so often do is we take everything that God has given us for granted, we dont delight in and thank God for what He has given us, for the abundance that He has given us at His side.
SF: What is your favorite fiction or nonfiction book?
R:
Im totally into the
Left Behind
series right now
Rich Shipe: What king of advice would you have for a teen whos wanting to follow in your tracks and be a music artist?
R:
No. 1, to commit their lives to God completely for His purposes. So often, young people feel like, Well, the only way that I can be used is if Im a preacher or a singer. But God has so many different ways that He uses people, and it could be something else that Hes wanting to use you in that you dont even know about yet. I think that would be the No. 1 thing. I committed my life to God for ministry when I was about 12. It was soon after that that I got involved in a Christian rock band at my school, so God just started opening up the doors at that same age.
SF: What was your first band name?
R:
I think it was just The C.O.C. Junior Rock Band, Christian Outreach College was the school I was at, I dont think we had a cool name or anything.
RS: Are you involved in Joshua Harris new book Boy Meets Girl at all?
R:
Actually, yes, I wrote a song on my new album called
Wait for Me,
which is a love song really to my future husband, asking him to wait for me. Kind of on behalf of women, all single women encouraging the future husbands of our generation to wait. That song is probably going to go in some kind of promotion with his new book.
RS: Is there a guy on the horizon yet?
R:
Not right now. Music and traveling doesnt really encourage that. I feel that it is not really His timing as of yet and when it is Ill be very excited about that time. But Im just happy to wait right now.
RS: What made you start home schooling?
R:
We actually started home schooling when we moved to America because we had grown up in Christian schooling and its a lot less expensive in Australia, when we got here and saw the prices of Christian schooling we just couldnt afford it, so we ended up doing that alternative to that which was home schooling from a Christian perspective. Then when we started traveling it worked out great because we could do it on the road.
RS: Do your parents travel with you as well?
R:
Most of the time, my dad pretty much always travels with me, hes my manager, then all seven kids usually come when were on a full tour. I think some of them find it really hard, leaving friends and everything, which I did when I was in my teen years too. I think they also respect what its taught them and how its helping them get set in life and their different responsibilities, because theyre all flourishing, the older ones especially, in their own area, and music has helped them in that area.
SF: Tell us about your new tour.
R:
The Europe tour is the first part of the Transform Tour. So were going all over to Germany, and France, Belgium, Sweden, England.
SF: Are the Europe venues the same as American venues as far as crowd size, interest, and witnessing? Or is it about the same no matter where you go?
R:
It depends on the country, whether youre popular or not. In Holland our music has really hit a nerve there and so thousands of people have turned up, and their venues are smaller so its more like a civic center auditorium and they have to take all the seats out and have everybody stand up because its not really enough room. But then you know you can also, in Holland, go to the big Youth Day that they have over there, its about 50,000 people that go to that or something, so it kind of varies. But then in other countries it might be smaller, its just kind of depending on the country and how exposed theyve been to Christian music.
Want to learn more about Rebecca St. James and her new album,
Transform
? Click here for all the details.
What would Rebecca St. James do if she were running for president?