Red Letterz
reviewed by Andree Farias

Copyright Christianity Today International

2003

1 Jul

COMMENTS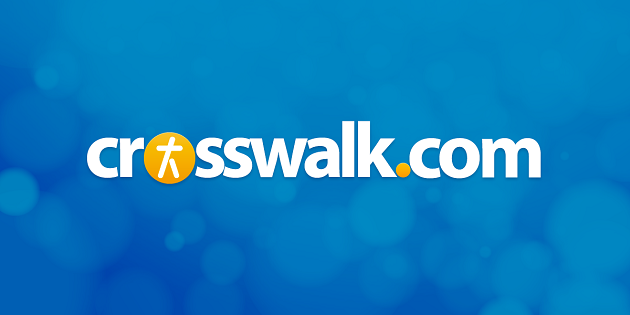 Sounds like … Bubba Sparxxx, Everlast, Dr. Dre, Eminem, Coffee, Q-Tip, T-Bone, and many others
At a glance … While Fresh I.E.'s in-your-face, evangelical rhymes could be better, the album displays this Grammy nominee's impressive versatility, both rhythmically and flow-wise
Track Listing
Red Letterz
The Blood
Life
I Believe
Fatherless
How Many Times
Alright
Make a Choice
He Loves You
Jaynelle
Fire
Lost Soulz
Mary Go Round
Glory
I Need You
Red Letterz (reprise)
Who in the world is Fresh I.E? That's what we all were asking when this 2003's Grammy nominations were announced. Despite their occasional questionable choices—this is the same entity that sometimes sees artistic merit in the Michael Boltons, the Milli Vanillis, and even the Petras of the world—their mission is to recognize those names whose albums made a mark in their respective genres in a particular year. There are always snubs and surprises—and the nomination of Fresh I.E.'s Red Letterz for Best Rock Gospel Album at the upcoming 46th Grammy Awards is a perfect example of the latter. It's also an ideal opportunity to find out more about this mysterious artist.
Rob "Fresh I.E" Wilson, or "Freshie" as he's affectionately known, is a Vancouver, B.C., native whose heart is in music and ministry. His turbulent lifestyle as a young person prompted him to make some radical changes and commit his life to Christ. He began to write songs of encouragement for those caught up in the same vices he once indulged in. That in turn led to a position as an inner city youth minister and soon after as the founder of Life Inc., a ministry to kids via the sounds of hip-hop, R&B, rapcore, acoustic pop, and many other influences present on his self-produced, academy-endorsed Red Letterz.
Despite its multiple stylistic directions, what Freshie has concocted here is a strange amalgamation of in-your-face, Bible-derived lyricism—think Cross Movement sans their rapid-fire street introspect. Red Letterz includes accessible, home-grown hooks and beats, and a flow technique that just won't stay put, since it channels everyone from New South idealist Bubba Sparxxx (the title track) and House of Pain original Everlast ("Fatherless") to GRITS' Coffee ("Make a Choice") and even T-Bone's scat-friendly tendencies ("He Loves You"). Equally unpredictable on the rhythmic front, Freshie can move from rapcore and indie rap to commercial rap, acoustic pop and straight-up pop and then back, and still sound homogenous. "Fatherless" is a prime example of this, mixing acoustic guitars, a nimbly played electric piano, a live-sounding drum sample, the Everlast-like rhymes we mentioned, plus an interesting chorus that reworks the melody of the worship song "Father, I Adore You."
Freshie also gets major props for his ability to write and produce solid hooks. In "Lost Soulz," for example, he brings in featured vocalist Malynda (who sounds like a less sultry version of Monica) for a simple yet ultra-catchy line about the direction only God can bring to one's life, while a simplistic, fast-paced beat hops along effectively. Malynda appears again in the mid-tempo "Alright," a memorable track whose melody recalls Bob Marley's "No Woman No Cry," but stripped of its insular influences and favoring early '90s R. Kelly. Sure, this is no Missy Elliot/Timbaland collaboration, but it's nice enough to work as a pop/rhythmic single at Christian radio.
The most accomplished track is the testimonial "Jaynelle," detailing the story of a girl whose circumstances move her to aspire to something more. The dark, conversational tone of the cut is facilitated by a subdued acoustic guitar and the use of foreboding Casio strings, both of which complement the straightforward pop beat. A similar mood is maintained in "How Many Times," whose sinister strings and dissonant harmonies are highly reminiscent of GRITS' "Supreme Being" from Grammatical Revolution.
For a small album from a small label from an independent distribution company that almost nobody knows, Mr. Fresh seems to be off to a good start. While it's dubious that he will clean up come Grammy night—though stranger things have happened—this project's level of appeal is undeniable. Yes, he could use some more introspective material instead of so many word-for-word Bible quotations, but the album's still fresh (no pun intended) in its own special way.
Learn more about Fresh I.E. at www.jesusbeatz.com.