Reiterate
reviewed by Andree Farias

Copyright Christianity Today International

2008

1 Sep

COMMENTS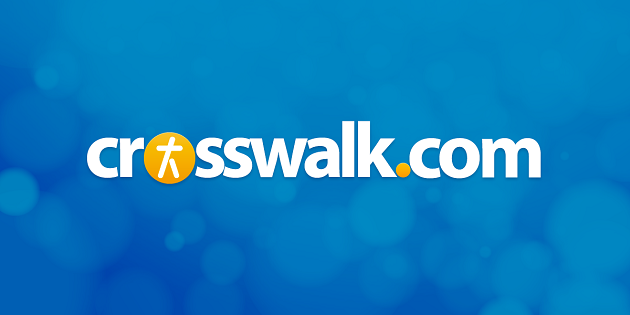 Sounds like … southern-styled raps set to the new-guard hip-hop stylings of Lil Wayne and T-Pain, plus nods to the '80s new wave of Depeche Mode and Duran Duran
At a glance … a new sense of autonomy renders Reiterate the freshest, freest effort that GRITS has released this decade
Track Listing
Sky May Fall
Walking My Way
Fly Away
Turn It Up
Something About You
Reminds Me
Get It Started
Livin Dreams
Dusk Till Dawn
I Run
Beautiful Morning
Say Goodbye
After more than 10 years with a record label, GRITS are finally free agents. The best-selling rap duo never really fell victim to corporate oversight or pandered to the demands of family-friendly CCM, but once they hit it big with 2002's groundbreakingThe Art of Translation, it seemed as if they were stuck on autopilot. They were so good at what they did, they replicated the formula and hoped fans would continue to roll deep with them.
Creatively, though, the juice seemed to be running out. GRITS kept cranking out music tirelessly, but continually left the impression that they were merely fulfilling contractual obligations. Redemption, their last Gotee effort, saw the tandem taking a more pensive, solemn route with their raps, but it also found them subtly raging against the machine, as if they no longer wanted to be a part of it.
Well, now the pair of Stacy "Coffee" Jones and Teron "Bonafide" Carter have gotten their wish. They're independent, and with their eighth album, they've gone to great lengths to shake itself loose from the rut and fashion of their recent releases. Though the title Reiterate carries a connotation suggesting that the rappers are repeating themselves, it's really a reflection of their desire to start over, as if to emphasize, This is GRITS like you've never heard them before.
As early as their first few full-length projects, GRITS has always demonstrated a knack for less-is-more production tactics. Reiterate brings that back, minus the Southern-fried excesses that weighed down Redemption and the Dichotomydiscs. From a purely aesthetical standpoint, Reiterate is strikingly minimalist, emphasizing atmosphere and mood over hooks or rhythmic hotness.
To that end, it's almost as if the GRITS boys have been getting in touch with their inner '80s child, as several tracks sound as though they were extracted from that decade, like the cooler than cool "Sky May Fall," which could very well be the best single Duran Duran never made. Or the frenetic "Reminds Me," a synth-laden freakshow that unfolds with the same eccentricity of an Andre 3000 concoction.
Taking cues from the Timbaland songbook, GRITS adorn "Fly Away" with spatial pads, overdriven guitars, and somber vocals, all of which only augment the gravity of Bone and Cof's narrative about the ups and downs of walking in faith. It's a stunning song—easily the best on Reiterate and sure to become a classic from the duo.
When not toying around with their Casios, GRITS does a one-eighty and chills hard. Songs like "Something About You" and "Walking My Way" are some of the most soulful the group has recorded. But as smooth as those are, they're offset by stuff that's the complete opposite: like good "Tennessee bwoys," GRITS can't help to get crunk when they want to, as in the hard-hitting "Get It Started" and "Livin Dreams." But that's part of the rappers' charm: they can get down or lean back to the music, depending on what the mood calls for.
It's all terrific stuff, made all the merrier by the slew of guests that GRITS brings to the party. The emcees have made cameos on others' records for so long, it's as if they're calling in all their favors on Reiterate, sometimes by the unlikeliest suspects—from rockers like Dan Haseltine (Jars of Clay) and Mac Powell (Third Day) to songbirds like Martha Munizzi and Britt Nicole.
On the lyrical front, GRITS is still introspective in its approach, sidestepping gospel-rap evangelism in favor of more artful poetic expressions. They don't compromise their beliefs, but they don't shout them from the mountaintop either. They're quiet ambassadors, letting their commitment to excellence, rather than their raps, speak louder about their convictions.
Some may balk that GRITS isn't more outspoken about matters of faith on this release, but to expect any more bluntness is to be uneducated about what the group has always stood for: cutting-edge hip-hop that can hinge on the merits of its own quality, not an agenda. With Reiterate, GRITS offers further proof that faith-fueled rap can be the head and not the tail—to be above and not beneath. They've been doing this for more than 15 years, and judging by the sound of things, it seems like they won't be stopping any time soon.
Copyright © Christian Music Today. Click for reprint information.