Reiterate Finds GRITS Coloring Outside the Lines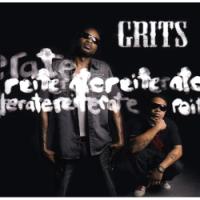 Artist: GRITS
Title: Reiterate
Label: Revolution Art
Cool, colorful and confident …
Eight albums into its boundary-breaking career, GRITS continues to give fans a reason to come back for more, starting with a record label switch from Gotee to the group's very own Revolution Art.
Though members Teron "Bonafide" Carter and Stacy "Coffee" Jones always stuck to their artistic guns, this emancipation of sorts finds the pair coloring a little outside the usual lines, but not at the expense of the chemistry and confidence they've steadily built since rising up alongside the rap days of dcTalk.
Fans of the Black Eyed Peas and N.E.R.D. will surely fall in love with "Reminds Me," which references a variety of pop culture references (The Breakfast Club anyone?) but seeks out a higher purpose in life. Like Group 1 Crew's recent offerings, Reiterate is also on the pulse of today's hip-hop and rap scenes, trading in references to green and bling for more meaningful topics, such as family commitment throughout the neo-soul chill of "Something About You" and making a conscious decision to seize each day during the jumper "Beautiful Morning."
Though several cuts feature collaborations with yet to be discovered artists, there's also plenty of familiar faces that make Reiterate fall in conceptual lines with Santana's duets project Supernatural. "Fly Away" is a dreamy R&B romp featuring Third Day's Mac Powell; "Sky May Fall" merges hip-hop with acoustic rock backed by Jars of Clay's Dan Haseltine and Annie Peters; while "Say Goodbye" is an urban groove and includes a little help from longtime pal tobyMac. Even worship leader Martha Munizzi makes a soulful appearance throughout "I Run," sure to widen GRITS' already fervent audience.





© 2008 CCMmagazine.com. All rights reserved. Used with permission.



**This review first published on November 24, 2008.