Rejoice!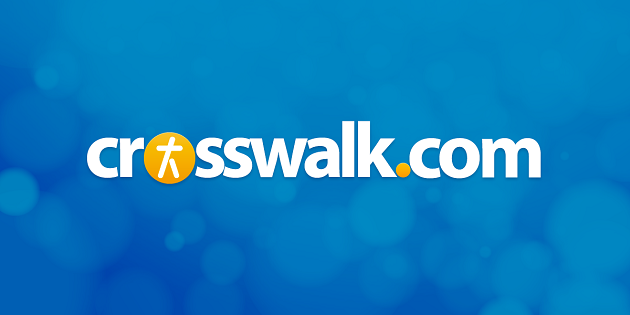 Sounds like … a cappella arrangements of hymns both old and new that recall Manhattan Transfer and Glad, as well as the inspirational vocal pop of Selah and 2nd Chapter of Acts
At a glance … Rejoice! is a fairly routine a cappella hymns effort, but it's still a pleasant return for one of CCM's most beloved vocal groups
Track Listing
Doxology
I Sing the Mighty Power of God
How Deep the Father's Love for Us
The Solid Rock
Sacred Head, Now Wounded
Come, Thou Fount of Every Blessing
Rejoice!
Sifuni Mungu (All Creatures of Our God and King)
Untitled Hymn (Come to Jesus)
The Lord Bless You and Keep You
Not since 1996 have we seen a new album from First Call, the members keeping busy with solo careers, ministry projects, and family life. Of course, news of an extramarital affair between Michael English and First Call singer Marabeth Jordon damaged the trio's popularity, and the acclaimed vocal group didn't endure as well as a duo. But time is a healer, and after reuniting for a couple of side compilations (including 2005's Pressing On), the original lineup of Marty McCall, Bonnie Keen, and Melody Tunney (whom Jordon had replaced) is back with Rejoice!, produced by Bonnie's husband Brent King.
It's somewhat surprising that First Call hasn't recorded a hymns album until now in their 20-year career. Long before Selah, they were singing church standards in African languages—previous hit "O Sifuni Mungu" ("All Creatures of Our God and King" sung in Swahili) is revisited here. This impressive vocal trio has also returned to its a cappella roots while covering an impressively diverse array of hymns, some of them linked by brief instrumental interludes. The title track plays with a lesser-known hymn, varying its style with each stanza while adding some fun hand percussion, and their trademark stacked harmonies transform "The Solid Rock" into something more progressive and grandiose than might be expected. More contemporary selections include pleasant interpretations of Stuart Towend's "How Deep the Father's Love for Us" and Chris Rice's "Untitled Hymn."
Hymns albums are a dime a dozen these days, however, and a cappella music isn't exactly capturing public attention either. "Doxology" and "The Lord Bless You and Keep You," though pretty, are rather straightforward, and other arrangements fail to wow on the same level that First Call used to. The album will still appeal to fans and those with an ear for the traditional, and it's good to hear this talented group back in action. Since all three vocalists still have the pipes, perhaps Rejoice! is only the start of a new career phase.
Copyright © Christian Music Today. Click for reprint information.