Relentless a Power-Packed Emotional Roller Coaster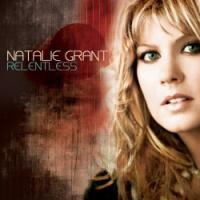 Artist: Natalie Grant
Title: Relentless
Label: Curb
Natalie Grant's latest album, Relentless, is a reminder why she wears the crown of top female vocalist in the Christian industry. From the opening strains of the first track to the achingly simple refrain of the last, this 11-song power-packed emotional roller coaster succeeds at making familiar ideas fresh, compelling and emotive.
The pure emotion with which Grant delivers each song indicates she is coming more into her own, not only as an artist, but as a woman, a mother, and daughter of God. "Better Hands" captures the essence of a soul lost in self-doubt, and yet saved in the power and sovereignty of a savior. Another standout presentation of compelling, yet familiar language and gripping delivery lies in "Our Hope Endures"; Grant should be commended for becoming a vessel of the power of Christ to look on human frailty and folly and shine through with the power of an all-sufficient King.
With a solid package of truth, soul, incredible musicianship and production that is at times overbearing, but overall, well-balanced, Relentless earns a spot as an important contribution to the musical world and the body of Christ.


© 2008 CCM Magazine. All rights reserved. Used with permission. Click here to try a free issue.