Resurrection Letters, Volume II
reviewed by Russ Breimeier

Copyright Christianity Today International

2008

1 Oct

COMMENTS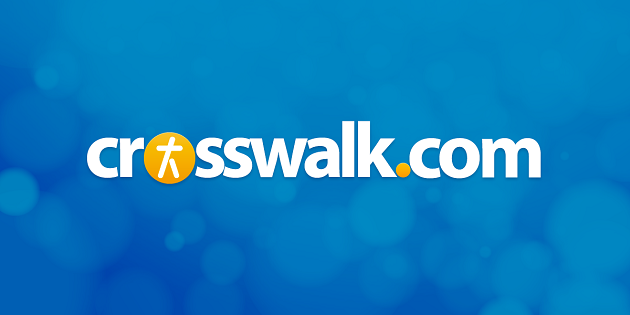 Sounds like … the folk and acoustic pop of Rich Mullins, Caedmon's Call, Bebo Norman, Andrew Osenga, Justin McRoberts, and Fernando Ortega
At a glance … Resurrection Letters, Volume II serves as yet another example of Andrew Peterson's songwriting excellence, even if the folk-pop style throughout is more a throwback to his past work than a creative leap forward
Track Listing
All Things New
Hosanna
All You'll Ever Need
Invisible God
Hosea
Love Is a Good Thing
Don't Give Up on Me
Rocker
Windows in the World
I've Got News
The Good Confession (I Believe)
I've got an ongoing not-so-private joke with Andrew Peterson concerning his singing voice. My previous review of his 2005 album The Far Country noted how some have said he sounds a little nasal. Unfortunately, I worded it in a way that suggested I felt the same. A couple of years later, I attended a concert where Peterson (knowing I was in attendance) told his audience that I said he sounded nasal—I scrunched down in my seat as I was booed. Touché.
For the record, I happen to like Peterson's voice. The comment in my review was my attempt to explain how a superior singer/songwriter like this can go largely ignored by so many who claim to love Christian music. His latest reminds me again how vastly underrated he is.
Resurrection Letters, Volume II was inspired by a series of writings he posted on his site around Holy Week in 2007. A reader suggested the title, and Peterson proceeded to write a collection of songs largely themed on death and rebirth. But why Volume II when he hasn't released a predecessor? In the process of recording, Peterson decided he would eventually like to make an album specifically about Jesus' death and resurrection, sort of like his outstanding Christmas concept album Behold the Lamb of God. This project is the sequel to the forthcoming Volume I, reflecting our lives as a result of Christ's resurrection. Atypical, but sensible—see why I love this guy?
The resurrection theme isn't as prominent as one might expect, and in some cases a bit of a stretch, but that's fine. When the songwriting is this strong, the album doesn't need a recurring theme. I know I keep saying it in my reviews, but it's true: if you miss the late great Rich Mullins, Andrew Peterson is carrying his torch about as well as anyone. One track he's an evocative poet, the next a storyteller, and before long he's singing praise to the Lord—all within the same album. Though he resides in the same folk-pop vein throughout, he varies his scope from song to song (like Mullins) and thus more fully articulates Christian living than most of today's faith-based artists.
Listening to a song like "Hosanna," I'm struck by Peterson's rather gutsy approach, contrasting and confessing sins, then giving praise to the One who forgives all: "I have cursed the man you have made me/I have nursed the beast that bays from my blood/I have run from the One who would save me … See the long-awaited King, come to set his people free/Won't you tear the temple down, raise it up on holy ground?/Hosanna!"
"Love Is a Good Thing" is equally provocative. Think about how many Christian artists have sung about love by lazily reciting 1 Corinthians 13. Now consider Peterson's mastery of language to express the power and potency of love: "It knocked me down, it dragged me out, it left me there for dead/It took all the freedom I wanted and gave me something else instead/It blew my mind, it bled me dry, it hit me like a long goodbye/Nobody knows here better than I that it's a good thing/Love is a good thing."
Peterson's writing also shifts between subtle and more explicit examples of faith. There's a gentle-but-passionate simmer to "Don't Give Up on Me" reminiscent of Johnny Cash or even U2, but the true appeal is finding ourselves in the lyrics about unconditional love. Is it directed to a spouse or another loved one? Is it sung to God? Is it God the Father singing to Jesus? To us? The uncertainty is part of the song's charm. In contrast, "All You'll Ever Need" demonstrates Peterson's mastery of scripture by comparing the miracle of the blood of Jesus with other miracles by Elijah and Elisha found in 1 and 2 Kings. Who else in Christian music these days, besides Peterson, takes two biblical illustrations to make a third?
The songwriting is terrific from start to finish, whether noting how resurrection in all of life is an ongoing transformative process in "All Things New" or offering flowing, poetic praise to our "Invisible God." With "I've Got News," Peterson offers tongue-in-cheek honesty about how we all sin and fall short by starting with himself, then making the point that we all can relate to hurt, temptation, and a need for God. And it's obvious which book of the Bible "Hosea" comes from, but Peterson writes it from Gomer's perspective, and thus drives home the scriptural illustration by making her words our own confession to a patient and loving God.
Add to the skillful songcraft a veritable who's-who of folk-pop artists. Longtime friends/collaborators Ben Shive and Andy Gullahorn co-produce—they're joined by Jill Phillips, Andrew Osenga (Caedmon's Call), Pierce Pettis, Don Chaffer (Waterdeep), Gabe Scott (Bebo Norman), and others. The album is overflowing with talented musicianship. Sonically, however, the songs often resemble Peterson's past work, which is less a complaint than an observation. Part of what made The Far Country so good was it pushed Peterson a bit outside of his musical comfort zone. This album serves more as a return to form, going back to the typical folk-pop arrangements of Peterson's earlier albums. Good, but nothing new, per se.
Taken for what it is, however, Resurrection Letters, Volume II proves Peterson to be consistently excellent. Though not necessarily his best, it's close enough to draw an enthusiastic recommendation. Yes, Peterson may be a unique voice, but it's precisely why we need him to set an example in Christian music.
Copyright © Christian Music Today. Click for reprint information.