"Revelation" - Music Review
Janet Chismar

Crosswalk.com Contributor

2004

7 Apr

COMMENTS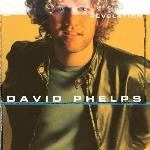 Artist:    David Phelps
Label:   Word
As one-fourth of The Gaither Vocal Band, David Phelps adds depth, harmony and soaring vocals to many southern gospel favorites. But on his solo debut for Word Records, "Revelation," Phelps brings new meaning to the word "virtuoso." His vocal range is masterful and nothing short of beautiful on this diverse collection of songs.
From the Spanish-flavored "Perdoname Dios" to the R&B sound of "Satisfaction," Phelps demonstrates he can use his acclaimed instrument in fresh ways. The dramatic "Revelation" – which could easily be adapted to a Broadway stage or rock opera – is brilliant, while "Love Goes On" is the sweetest of ballads. The stirring message of "Virtuoso" is also set both to a club-mix soundtrack and a quieter, gentler "Reprise."
Displaying a knack for lyrical crafting, Phelps wrote or co-wrote (along with Cindy Morgan, Rita Baloche and Regie Hamm) most of the songs on "Revelation." Each composition attempts to point listeners to the true nature of Christ: "Forget what you've heard about Jesus if it doesn't begin and end with love" he sings on "Break Free." "Just As I Am" reflects a very human struggle for control/surrender to the God of the universe.
Those unfamiliar with Phelps shouldn't dismiss this release outright. True, not all audiences will appreciate the eclectic mix of styles, but no one can deny that Phelps has one of the best voices in Christian music today. It only takes a few extra spins to appreciate the pure art level of "Revelation."

© 2004 CCM Magazine.  All rights reserved.  Used with permission.  Click here to subscribe.