Revenge of The O.C. Supertones
reviewed by Russ Breimeier

Copyright Christianity Today International

2004

1 Jun

COMMENTS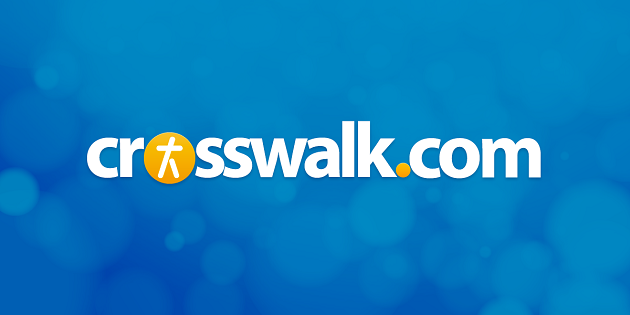 Sounds like … the "horn-flavored rock" made famous by this ska band over the last ten years, with clear nods to The Mighty Mighty Bosstones, Less Than Jake, Elvis Costello, and All Star United
At a glance … The Supertones' latest has everything you've come to expect from them—unabashedly Christian lyrics, catchy melodies, and an effervescent sound—and it's liable to leave you thinking that they've already done this album
Track Listing
Wake Me Up on Time
Where I Find You
We Shall Overcome
Transmission
Prince of Peace
Shepherd Is the Lamb
Everything's Broken
The Kingdom
Faith of a Child
Cult of Cool
I Will Follow
Dream of Two Cities
Further proof that ska is done—for now, anyway. The O.C. Supertones, Christian music's premiere ska band for close to ten years, now refer to their sound as "horn-driven rock and roll." That's actually been an appropriate description for the California band's last two studio efforts. 2000's Loud and Clear dabbled with hardcore rock, and 2002's Hi-Fi Revival presented a timeless mix of classic rock and new wave.
For their seventh album, however—the somewhat aptly titled Revenge of The Supertones—the band teams with producer Mark Townsend (Relient K) for a return to their classic ska sound, with hints of the old school punk rock heard on Hi-Fi Revival and the Grand Incredible album (the 2003 side project of lead vocalist Matt "Mojo" Morginsky and guitarist Ethan Luck). Opening track "Wake Me Up on Time" epitomizes The Supertones' successful formula—simple ska punctuated by a powerhouse chorus with lyrics centered on the final trumpet sound of judgment day when believers will overcome the grave. "The Kingdom" also offers more of the same, declaring Jesus as the Lord of yesterday, today, and tomorrow.
At least The Supertones do their thing with fun and thoughtfulness. The anthemic rock choruses make songs like "Where I Find You" catchy while marveling over the mystery of God's love for sinners. "Transmission" uses a clever metaphor to illustrate receiving the gospel: "It seemed that a section of my soul was having trouble with the signal/I was trying but it just wasn't picking up/I guess the frequency was stuck and my heart corroded shut/I couldn't tune to the station that was telecasting my salvation." And "Everything's Broken" illustrates Mojo's ability to convey the Good News with simple theology and original wording: "I live in frustration, and it is mine/Watch my garden dying, and it is mine/I gave it death and I brought it Hell/And there grew a cross to mark where I fell/A day will come when Adam again will pay for more sins."
To the band's credit, The Supertones attempt to vary their sound in subtle ways on Revenge. Unlike most of their songs, "Prince of Peace" quiets it down for their chorus, in contrast to the loud shout-outs, offering a hopeful prayer to a mellow reggae beat. Also credit the band for changing their pace with some slower, reggae ballads like "Faith of a Child" and "Shepherd Is the Lamb," in which Mojo sounds a bit like Elvis Costello's quiet croon. The latter offers some bold lyrics, citing examples of today's downtrodden (drug addicts, aborted babies, the suffering, etc.) as those to whom Christ was referring in Matthew 5. The Supertones also attempt their first epic song with the seven-and-a-half minute "Dream of Two Cities," which begins with sparse reggae and unfolds into a heavy rock ballad, using Revelation imagery of Jerusalem and Babylon to convey spiritual struggles and the end times.
Revenge falters in just two ways. First, the lesser problem—the powers-that-be have chosen the weakest track on the album as the lead single. "We Shall Overcome" features Mojo rapping a sort of testimonial to express the strength of The Church and the perseverance of faith. While he does admittedly pull it off better than the average Caucasian with his tough East Coast accent, it's just not an interesting or exciting song. The album is more problematic in that it simply feels like a rehash—previously tread territory. For example, the bouncy "Cult of Cool" is enjoyable in encouraging teens to shun the status quo and pop culture trends, but The Supertones have done songs like this before, including the similarly titled "Birth of Uncool" on their last album. This probably would have been a fresh sounding album five or ten years ago, but today, it feels like we've been here before.
Nevertheless, there are fans of the band that have been waiting for an album like Revenge of The Supertones for some time, and now they have what they've long been desiring—a return to the sound of the band's earlier albums. There's certainly some cause for joy in this nostalgic revisit, but The Supertones are at their most enjoyable when they sound fresh, not recycled.