Faith Is Central in The Mission Field
Christa Banister

Crosswalk.com Contributing Writer

2011

19 May

COMMENTS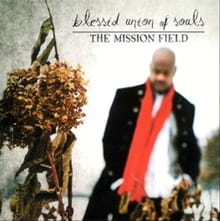 Artist: Blessid Union of Souls
Title: The Mission Field
Label: Salvation Road Records
Back when mismatched flannel was the height of fashion and Nirvana, Smashing Pumpkins and Alanis ruled the airwaves, a neo-soul pop group called Blessid Union of Souls brought a decidedly more positive vibe to the Top-40 airwaves with hit singles "I Believe" and "Hey Leonardo (She Likes Me for Me)."
Unfortunately, once grunge gave way to the teen pop era (Backstreet Boys, Britney Spears, 'N Sync), Blessid Union of Souls' widespread popularity went by the wayside for the most part, too.
Despite the departure of several members and the eventual demise of the record label they were signed to, the group continued to make music on its own terms nonetheless. And now with The Mission Field, the strong faith that's anchored front-man Eliot Sloan's life is now front and center on The Mission Field.
Longtime fans of Blessid Union of Souls will immediately notice that Sloan's vocals lack that distinctly raspy quality of those aforementioned hit singles. The spiff and polish doesn't sound bad, mind you, but it does take a bit of getting used to if you were a fan of Blessid in the past.
That factor aside, there's still plenty to love about The Mission Field. Kicking off with the insanely catchy strains of "Miracles," the album covers a wide range of contemporary Christian territory with everything from your classic piano pop a la Michael W. Smith and Casting Crowns ("Sweet Providence," "The Only Song") to slower, contemplative worship fare like "Pray for You" and "I Still Believe in Love," a fitting sequel to the song that officially put the band on the map.
Emphasizing the need for love and peace in a world that's anything but sometimes, The Mission Field is ultimately a colorful reminder of God's unfailing, unchanging grace from a group who's still get plenty of soul in its step.