Heaven & Earth Delivered Beautifully by Wickham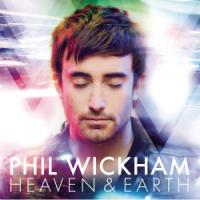 Artist: Phil Wickham
Title: Heaven & Earth
Label: Sony
Heaven never sounded so good ...

If Phil Wickham's Heaven & Earth is indicative of the music of heaven, then I can't wait to die. Wanting to wake Christians up with the soul-shaking reality of the gospel story, the epic singer/songwriter's third album takes the listener on a journey that starts with "Eden," a song that gives a "before and after" perspective of sin via earth's first couple, and culminates with the healing cry of "Heaven Song."
Partially recorded at England's historic Abbey Road Studios and produced by Pete Kipley (MercyMe, The Afters), Wickham's perceptive pop/rock receives the kind of top-notch treatment it deserves following 2007's critically acclaimed Canons, and considering the singer's conviction in redelivering eternal hope to a potentially complacent Church.
Musically, Heaven & Earth is extremely accessible, maintaining the worship leader's Brit rock tilt and toying with '80s retro-synths made current by popular outfits like The Killers. But its distinction lies in Wickham's voice. Possessing an instrument that tenderly commands every verse, it's easy to hang on every word he sings. Backed by the flawless London Session Orchestra, the vocalist laces every line with heart and soul: the exact thing he hopes to revive in believers everywhere.
Wickham's musings of the "now and not yet" should spark a special chord in today's Christian music scene. It's not that what he has to say has never been said before; it has just rarely been delivered as beautifully.





© 2009 CCMmagazine.com. All rights reserved. Used with permission.

**This review first published on January 12, 2010.