"Here in America" - Music Review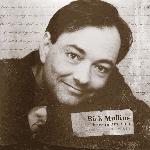 Artist:    Rich Mullins
Label:   Reunion Records
"Here in America," a posthumous collection of Rich Mullins' live performances between 1984 and 1987, revisits a few memorable concert moments from one of Christian music's greatest singer/songwriters.
The album's clear highlight is when Mullins teaches an audience the words to "Awesome God." These fortunate souls had no possible way of knowing that they were learning a song they'd be singing in church for the rest of their lives. Nor did they have any idea that the writer of this modern praise anthem would be tragically killed in an automobile accident only a short while later.
In addition to his aforementioned singing lesson on "Awesome God," this set also includes a couple of other previously unreleased tracks. The sound quality is a little thin in places, but Mullins' song introductions—such as the emotional one preceding "Verge of a Miracle" — are priceless, making "Here in America" something truly special.

Used by permission.  CCM Magazine © 2003  Click here to subscribe.