New Songs and Old Favorites on Passion's Awakening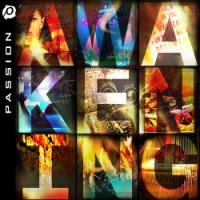 Artist: Passion
Title: Awakening
Label: sixstepsrecords

New invitees only strengthen Passion's latest …

Passion 2010 brought over 20,000 young adults together to worship, serve, discuss and learn about the need for a generation to rise up and pursue God's call to bring the kingdom here on Earth. It's a popular refrain found within the songs on Passion: Awakening, and it's one that rings well with the rest of us who depend on the disc to deliver the goods.

More guests of honor were invited to this most recent Passion worship gathering around New Year's Day in Atlanta, Georgia. Alongside Passion staples such as David Crowder Band, Chris Tomlin, Charlie Hall and Christy Nockels, the uber-popular Hillsong United also joined in the proceedings as well as worship rock act FEE. The new inclusions were good enough, but the center stage still belongs to the familiar faces.

Chris Tomlin's title track sets the tone early for this disc and maintains its place as the album highlight through the rest. The song is simply a stunning anthem that slowly develops from plaintive piano to an epic build of guitars and drums while the crowd sings at full volume. The lyrical refrain of "For you and you alone/Awake my soul and sing/For the world you love/Your will be done in me" will most likely be sung in churches nationwide by the end of 2010.

With eight new songs and other favorites such as "How He Loves" from DCB, Passion: Awakening adds another impressive offering to a catalog that already leads the worship music pack.

© 2010 CCMmagazine.com. All rights reserved. Used with permission.

**This review first published on May 6, 2010.