Sandi Patty Gives Listeners Songs for the Journey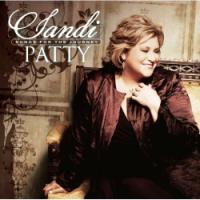 Artist: Sandi Patty
Title: Songs for the Journey
Label: INO
Legendary songstress shares life experience …

Over the past three decades Sandi Patty has become one of the most recognizable voices in Christian music. With an armload of GRAMMY and Dove Awards, multiple platinum and gold records, Presidential performances, television appearances on "Dr. Phil," "The Tonight Show" and "7th Heaven," along with a host of major symphony dates nationwide, Sandi's supernatural soprano has traversed the entire scope of popular music.
Crisscrossing the country as a part of Women of Faith's weekend entourage, Sandi is finding new opportunities to share her story, and it pays off. With her twenty-sixth recording, Songs for the Journey, the Gospel Music Hall of Famer eases through 11 diverse, but cohesive tracks, pondering her faith from childhood to present day.
"Praise to the Almighty," "Be Thou My Vision" and "Joyful, Joyful" offer original arrangements of definitive hymns, issuing a worthy sequel to 2004's Hymns of Faith collection, while Andrae Crouch's "Through It All" plays like a retro '70s vinyl. Highlights run throughout the CD's generous 50 minutes, including an exquisite duet with husband Don. However, Sandi sings with such believable conviction on "Were It Not For Grace," it is worth the cost of the album alone.
Though the song selection, at times, seems a bit disjointed, the recording as a whole is effective, due largely to David Hamilton's (Michael W. Smith, FFH) fantastic musicianship and seamless production.
Sandi Patty has made an indelible mark on gospel music, and Songs for the Journey further establishes her legendary stay in this industry.






©2008 ChristianMusicPlanet.com. All rights reserved. Used with permission.



*This review first published on June 11, 2008.



See Sandi Patty music videos at Godtube.com.