Sixteen Cities' Debut Not Distinct Enough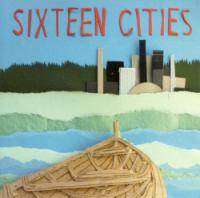 Artist: Sixteen Cities
Title: Sixteen Cities
Label: Centricity Music

Some artists take a statement like "there's nothing new under the sun" and verify it a bit quicker than others. Sixteen Cities would be one such band. The latest signing to Centricity Music (Downhere, Jason Gray) enjoys a nice, comfortable road down the well-paved highway known as Christian pop on its debut—making a decent enough album in the process but not enough to make a distinct mark.

More up-tempo rock numbers such as "Save Me from Myself" sound straight out of Starfield's canon, while slower offerings such as "Pray You Through" echo typical adult contemporary song structures and melodic devices. It's a sonic paint-by-numbers we've all heard before—and maybe even enjoyed. But it's a shame when a new artist disappears so quickly within a genre.

The band's ministry is largely to high school students, and the emotional vocal of Josiah Warneking is a plus with that audience in mind. The production here is smooth and easy, matching the glossy pop it features. Mixing all of this with Godward lyrics, and Centricity might just have something good on its hands in terms of larger audience response. But for those looking for something artistically inspiring, Sixteen Cities' radio-ready approach is a bit too easily digested—and consequently forgotten.






© 2010 CCMmagazine.com. All rights reserved. Used with permission.

**This review first published on June 15, 2010.