Superchick Mixes It Up on Reinvention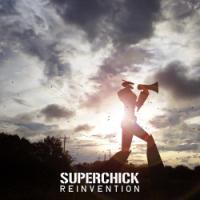 Artist: Superchick
Title: Reinvention
Label: Inpop

In the world of marketing music, remix records are all the rage. It's not totally asinine, as it gives hard-touring acts a chance to take a breather while giving the label a smart chance to capitalize on a popular band's best-selling discography. And though the latter sounds cheap, if ever there was an artist fully able to make re-releasing old material hip, it is Superchick.

On Reinvention, Christian music's favorite smorgasbord band mashes it up once again, churning out retooled versions of the Grammy-nominated group's favorite catalog songs. Cranking up their already beats-oriented toss up, changes range from subtle to palpable, but no more than what you might expect from the high-energy quintet who has experimented with every pop genre from techno to funk.

Focusing on the two studio albums released since recording their first mix tape, 2003's Regeneration, newer hits like "Rock What You Got" and "Pure" dominate, while three new tracks keep fans guessing about the band's musical future. "Let it Roll" features bassist/vocalist Matt Dally on a laidback tune indicative of its' freewheeling title, a vibe much like 2006's hit single "We Live" while "Still Here" rocks an anthemic cry of daily perseverance. "With You" uses simple instrument guts to quietly expose Tricia Brock's bewitching lead vocal on an equally captivating love song.

Though much of Reinvention may have been heard before, hip rearrangements give Superchick diehards, of which there are plenty, an ample tide me over without resorting to a straight-up greatest hits package. And fortunately, a remix concept is both commercially and creatively spunky for the band.

You can watch Superchick music videos at Godtube.com.

© 2010 CCMmagazine.com. All rights reserved. Used with permission.

**This review first published on June 3, 2010.