The Katinas Meld Worship and Rock on Still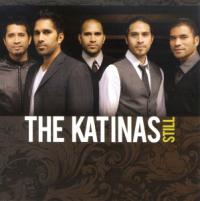 Artist: The Katinas
Title: Still
Label: Independent
Samoan siblings fuse worship and pop/rock on summer release …
In the past 10 years, John, Jesse, James, Sam and Joe Katina have rarely taken a day off. Besides releasing a small catalog of popular records, a best-selling live worship album, one Christmas collection and a best-of compilation, the uber-talented brothers remain onstage staples for several Christian music luminaries including Amy Grant and Michael W. Smith.
And now, for the first time since signing with Gotee Records in 1999, the fab five release an entirely independent project, Still. Steadily working through 10 tracks that tribute both the corporate worship element of 2002's Lifestyle and the rock influence of 2003's Roots, the band of brothers coalesce a cohesive pop/rock collection.
"Because," "Alive" and "Free" specifically purport this assertion, merging lyrics easy enough for any congregation to sing with a modern rock sound of huge proportions.
Groove-centered "My Friend" works well, with the brothers' fluid vocals lying back over a vintage Gavin DeGraw-esque pocket.
"Praise," the album's brightest proposition, advances with hard hits and tight grooves that create a contagious blend of band and vocals. In fact, the track would not be out of place on a live Black Gospel record, hinting at what the Katina boys are capable of musically.
Originally recorded for Roots, the album closer (and title track) is a subtle benediction. Indeed, after listening to the sensitive recording, one wonders why the band doesn't spend more time pursuing this simpler side, creating more tracks with ample space for its beautiful vocal design.
Still is not a bad record. The Katinas' latest offers enough solid pop and enough ensemble musicianship that little needs proving to make the CD a more than legit purchase. It's just not entirely the record you wait for five guys this talented to release.

©2008 ChristianMusicPlanet.com. All rights reserved. Used with permission.

*This review first published on September 8, 2008.