Vertical and Artful Expressions Found On the Blue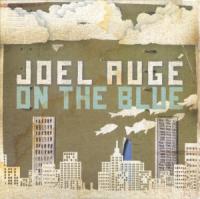 Artist: Joel Augé
Title: On the Blue
Label: Integrity Music
The modern worship scene is oftentimes overly cluttered with artists who cover the same songs or copy a successful formula, which is why Joel Augé's American debut, On the Blue, is so refreshing.
Not only does the Canadian singer/songwriter put his own pen to paper for a series of vertical reflections with personal observations sprinkled in, but he's not trying to carbon copy Chris Tomlin or any of the other heavy-hitters at the moment. Take, for instance, the entrancing Brit-pop acoustics of "So Deep in Love" (previously highlighted on iTunes), which is somewhat reminiscent of label mate Jason Morant or Phil Wickham, but anchored in Auge's own glorious falsettos.
"Where You Go I Go" shifts gears to a roots rock vibe and is spiced up with firmly planted drums, while "Even the Rocks" charges forward with full-fledged plugged-in production. The introspective ballad "I Am Here to Praise You" is one of the simplest songs on the CD, but also the most moving, given its poetic posture and return of Auge's comforting croon.
Those pipes are showcased even further on the album finale, "I Know My Place," spun with an especially emotive touch that even bears slight resemblance to the late Jeff Buckley. Still, no comparison chart is needed for this all around talent who's likely to forge a familiarity with both church congregations and fans of commercially palatable, yet intelligently slanted, Christian music.


© 2008 CMCentral.com. All rights reserved. Used with permission.




Visit CMCentral.com now and join the single largest online community of Christian music fans on the internet. CMCentral features daily music news, exclusive interviews, album reviews, weekly devotions and feature articles written by some of your favorite Christian artists, and much more. CMCentral is also the home of the most popular Forum for Christian music fans that you'll find anywhere on the Internet. Come see what all the buzz is about!

**This interview first published on August 1, 2008.