Ripen
reviewed by Christa Banister

Copyright Christianity Today International

2006

1 Mar

COMMENTS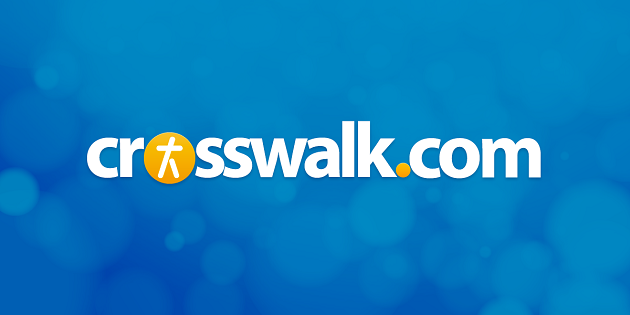 Sounds like … the laid back acoustic folk vibe of Damien Rice and Jack Johnson combined with the experimental flair of David Crowder Band's latest
At a glance … Ripen retains the acoustic spirit of McDonald's debut while creatively expanding his sonic palette, though the sometimes generic lyrics still tackle familiar themes
Track Listing
I Want to Be Ready
The Rider on the White Horse
Reason
I Am Nothing
Free
Ramblings of a Beggar
My Salvation
Pour Out
Confess
Home
Take Hold
Perfectly Done
Imago
A Little More
Lovely
As one of the more promising and critically acclaimed new artists to arrive on the Christian music scene in 2004, Seattle-based singer/songwriter Shawn McDonald's debut Simply Nothing was a transparent reflection of faith fueled by a rocky past of selling and using drugs. With its ever-present theme of dependence on God, it wasn't the project's lyrics that necessarily grabbed your attention, or even the album's catchy soundtrack, but the sincerity of what he had to say—and how he performed it. Then McDonald upped the ante on 2005's Live in Seattle, offering a more intimate and stripped-down approach to his music. The live setting gave him the opportunity to more closely connect with the audience as he shared personal experiences that inevitably shaped his most popular songs like "Gravity," "Take My Hand," and "All I Need."
But as he approached making his third album, even McDonald seemed to realize that as endearing as it is, the whole singer-songwriter-guitar-strummer shtick can grow old in a hurry without some reinvention. And while his expressive and raspy vocal style remains his calling card, there is in fact more of an atmospheric feel throughout Ripen, beginning with the moody "I Want to Be Ready," effectively setting the stage for plenty of musical experimentation. Unlike those artists who think that adding a cello, a bombastic string arrangement, or a little violin to their song really mixes things up, McDonald utilizes everything from an Indonesian Timor guitar to a broken piano he picked up at a Seattle thrift store for interesting sonic touches on tracks like "I Am Nothing," "Take Hold" and "Imago."
Another intriguing element is the integration of three interludes that further enhance the overall experience: "The Rider on the White Horse," "Ramblings of a Beggar" and the rather trippy beats of the aforementioned "Imago." While it's tempting to skip over such interludes in the iPod generation, these additions make the album more cohesive, which works well with the vibe that McDonald's trying to create. For all the musical purists out there, it offers hope that there are artists who continue to create projects that are meant to be listened to all the way through, rather than single by single.
Ultimately, while it's always important for an artist to keep things fresh—especially when he/she doesn't want to end up repeating something that's already been done well the first time—it's always good to have songs that remind listeners why they loved that artist in the first place. He does just that with "Home," which he previewed on Live in Seattle, using a simple, guitar-driven arrangement and straightforward lyrics that remind listeners "this world is not our home." On the more mellow tracks "Confess," "Perfectly Done," and "Pour Out," he also provides poignant reflection on past themes of being unworthy and his constant need for God's presence. While these topics are certainly worthy and relevant to address, it would've been far more personable and unique to hear a little more specifically about what his press materials describe as "two years marked by significant change, both personal and professional."
Despite the hope that he'd invest more of his personal story in the songs, McDonald's growth as a songwriter is evident, particularly on "A Little More." Serving as a contemplative challenge for the church (and himself) to consider how to respond to the needs of the poor and suffering, the song was inspired by his interaction with a neighborhood panhandler while living in Seattle. And saving the best for last, Ripen's real gem is the mellow, autobiographical closer "Lovely." It's here that he essentially retells his colorful story from ruin to redemption in a poetic way that's further accentuated by a less-than-perfect vocal. McDonald was battling the flu and on the verge of losing his voice when recording the track, but here, the flaws make the delivery more poignant and effective. It's ultimately moments like these that best demonstrate his creative vision and potential, leaving us all to wonder what McDonald will be like when his artistry fully ripens.
© Christa Banister, subject to licensing agreement with Christianity Today International. All rights reserved. Click for reprint information.