Nothing is Wasted on Rivers in the Wasteland
Ed Cardinal

Crosswalk.com Contributing Writer

2014

30 Apr

COMMENTS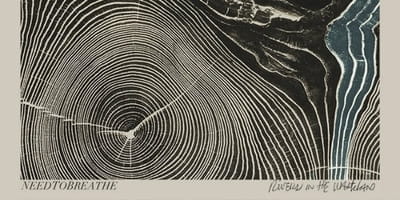 Artist: NEEDTOBREATHE
Title: Rivers in the Wasteland
Label: Atlantic/Word

When did NEEDTOBREATHE get this good? The hearty rock band's fifth album Rivers in the Wasteland feels kind of like 2014's less hyped The Joshua Tree, a set that just sings the truth and blurs the line between sacred and secular. A trio since the drummer's recent departure, these South Carolina boys may not have quite as blistering a backbeat as before, but their stripped down sound gets the new creative juices flowing—classic music influences converging into a current must-hear batch of tunes.

The story goes that NEEDTOBREATHE was close to breaking up in the past couple of years despite chart success, industry awards, and even some gigs with Taylor Swift. As such, Rivers in the Wasteland has a limping-turns-leaping spirit from track to track. The quiet Dylan-esque opener "Wasteland," with passing bits of piano and percussion, earnestly celebrates a crack in the door filled with light. Brightness duly ensues on "State I'm In," a fun mix of The Beach Boys and Kings of Leon also filled with hopeful lyrics.

"Feet, Don't Fail Me Now" is a Southern fried upbeat blues number about outrunning enemies, a raw jam that plays like something destined for a Coen brothers film soundtrack. Ditto that for "Oh, Carolina," a simple foot-stomper with slippery slide guitars and echoes of James Taylor circa 1972. Early single "The Heart" has a more robust late '60s/early '70s vibe plus lively hand clapping, fun sing along ease, and the performance confidence of Bruce Springsteen; this one could really explode in a concert setting.

The rebirth of NEEDTOBREATHE is most evident on "Difference Maker" and "Rise Again," subdued anthems that still lead a listener up the mountain. The former merits great attention, an acoustic poem wherein singer Bear Rinehart honestly asks, Isn't it amazing how God can take a broken man / Let him find a fortune, let him ruin it with his own two hands? Talk about encapsulating the human condition! The latter promises, I can see us moving on / I can feel that coming on strong. And we can hear it.

"Multiplied" is an outright praise song (God of mercy, sweet love of mine) from a band welcomed on mainstream TV from Letterman to DeGeneres. That's exciting. Closer "More Heart, Less Attack" shares the gospel no less powerfully with folksier phrasing. Nothing is wasted on Rivers in the Wasteland. The whole delightful thing deserves an Amen.
*Published 4/30/2014