Rock of Ages ... Hymns & Faith
reviewed by Russ Breimeier

Copyright Christianity Today International

2005

1 May

COMMENTS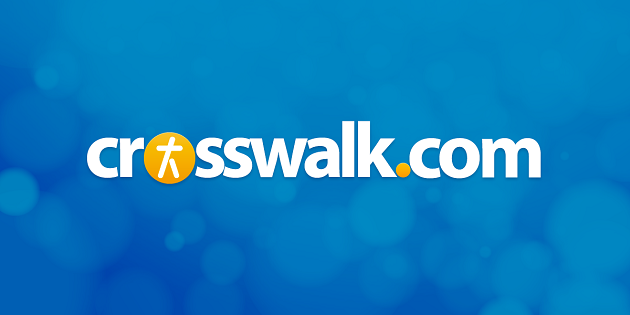 Sounds like … classic hymns and a few of Grant's familiar pop hits performed in the pop, folk, and country style of Shawn Colvin, Alison Krauss, and Sara Groves.
At a glance … though the hymn choices are a little more obscure this time, fans of the Legacy album will still enjoy Grant's refreshing mix of church standards and Americana
Track Listing
Anywhere with Jesus
Carry You
Sweet Will of God
Joyfyl, Joyful, We Adore Thee
Jesus Loves Me/They'll Know We Are Christians/Helping Hand
Rock of Ages
Master, Let Me Walk with Thee
Abide with Me
God Moves in a Mysterious Way/The Lord Is in His Holy Temple
Turn Your Eyes Upon Jesus
El Shaddai
I Surrender All
Love That Will Not Let Me Go
In just over 25 years since her self-titled 1977 debut, Amy Grant has sold more than 25 million albums. More than half a million of those can be attributed to the Dove Award winning, recently Gold certified Legacy … Hymns and Faith project from 2002. Citing the hymns as foundational to all she is as an artist and a Christian, Grant has again perused various hymnals to select more of her favorites for her 20th recording, Rock of Ages … Hymns & Faith.
The album teams her again with producers Brown Bannister and husband/guitarist Vince Gill and reflects a more stable period in Grant's life than Legacy, which was recorded on the heels of a pregnancy and marked her return to Christian music after a long absence. Once again, she's contemporized the classics with arrangements that show her growing love of Americana—blending pop, folk, country, blues, and gospel influences. But because Gill didn't grow up in the church, the couple strikes a happy balance between his more adventurous pop/country sensibilities and her more conservative Church of Christ upbringing.
To Gill's credit, he knows how to add musical elements to give an arrangement whatever it needs to be interesting, whether it's playful, soulful, or reverent. As such, we're treated to a nice opening gospel/country rendition of "Anywhere with Jesus" highlighted by some sweet guitar licks from Gill. An atypical 6/8 feel to "I Surrender All" infuses the oft-covered hymn with new life, and the Irish flavor added to "O Master Let Me Walk with Thee" adds much to the enjoyably old-fashioned text and melody. Things become decidedly more reflective with an instrumental arrangement of "God Moves in a Mysterious Way," which leads into the reverent simplicity of "The Lord Is in His Holy Temple." Closing out the album is "O Lover That Will Not Let Me Go," rendered here with soulful horns and a sax solo reminiscent of a late night jazz lounge.
Rock of Ages is indeed more personalized than Legacy with nods to Grant's family and heritage. Fans have waited for years (since "House of Love") for a fresh worthwhile duet between Grant and Gill, and they get it here with "Rock of Ages." Backed by the legendary Fairfield Four gospel quartet, the combination of old and new on this title track make it sound like a Blind Boys of Alabama piece. Also of interest is the fine folk/country take on "Sweet Will of God"—the first verse was recorded by Grant back in 1986 as a Christmas present to her parents, and it does indeed echo her Lead Me On days. Elsewhere, Grant's immediate family participates in a Carter Family Singers styled cover of "Turn Your Eyes Upon Jesus" that's poignant, yet also a bit saccharine.
Listeners may be divided over Grant's interweaving of her past hits among the hymns. A fan favorite is the roots rock medley she performed on tour in 2004, fusing her "Helping Hand" to "Jesus Loves Me" and "They'll Know We Are Christians." In this way, she delivers an arrangement with personality while serving up a thoughtful musical devotion on grace and servitude. Her pop original "Carry You" is a track previously only released on WoW 1998, offering Scripture-inspired comfort written from God's perspective. She also offers yet another cover of "El Shaddai," though it is admittedly a wonderful version with a slightly different song structure and pleasant harmony/guitar from Gill. But do we need another version of it, and should these songs be included on an album primarily defined by classic hymns?
It's hard to decide whether or not Rock of Ages is better than Legacy. Depending of course on your denominational background, the new album relies more on less familiar church standards. Yet I found these songs more engaging and interesting than good-but-routine covers of "Joyful, Joyful, We Adore Thee" and "Abide with Me." Rock of Ages also seems to celebrate musicianship with relatively more adventurous arrangements and guest musicians.
All to say that with the possible exception of familiarity, Rock of Ages delivers on all you could hope for from another hymns album from Amy Grant—worshipful, musical, and creative, with her familiar, warm alto voice topping it off. If there's a complaint here, it's the sense that Grant only seems to release Christmas and hymns projects these days, with the exception of 2003's Simple Things. Though that pop disc drew a lukewarm response, an album of original material performed in the pleasant Americana style of Rock of Ages would be an especially welcome addition to Grant's celebrated musical catalog.