Rock What You Got
reviewed by Andree Farias

Copyright Christianity Today International

2008

1 Jun

COMMENTS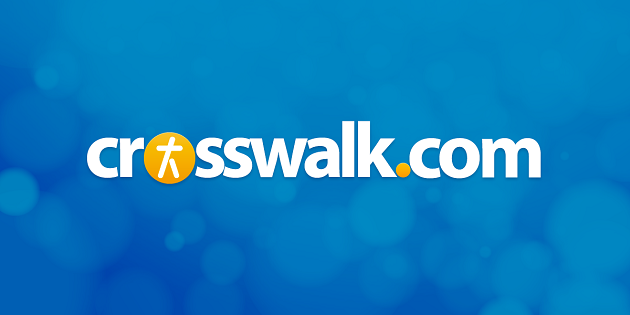 Sounds like … what Superchick has been doing all along, which is a mixture of self-assured, punk- and R&B-infused pop/rock reminiscent of No Doubt, Paramore, and Fireflight
At a glance … despite the fiercer sound and production, brevity and familiarity keep Rock What You Got from being the breakthrough album that Superchick would like it to be
Track Listing
Rock What You Got
Alive Prelude
Alive
Hey Hey
Hold
Breathe
So Beautiful
Cross the Line
One More
Crawl (Carry Me Through)
Stand in the Rain (Symphonic Mix)
Dave Ghazarian: Guitar Hero
So what ever happened to the much-touted Columbia Records debut by Superchick? More than two years ago, the label sent out a major press release heralding the sextet's switch to the majors, even noting that legendary producer Steve Lillywhite (U2) was a longtime fan. For some reason the move never materialized.
Undeterred, Superchick pressed forward with the release of Beauty from Pain 1.1, their would-be Columbia splash, only a much smaller scale via their faithful benefactors at Inpop Records. That album was a slightly tweaked version of 2005's Beauty from Pain, and fans had no strong reason to repurchase it—the lone new song "Stand in the Rain" is available through iTunes and similar download sites.
Despite the setbacks, Superchick has remained a sensation, selling more than 700,000 units in their lifetime and scoring several No. 1 singles at Christian radio—a measure of success that has only heightened the need for all-new material. Their fourth album, Rock What You Got, meets that need … sort of.
The biggest culprit here is brevity. When boiled down to its essentials, Rock What You Got really only offers nine new songs. Sorry, the little "Alive Prelude," the dramatic remix of "Stand in the Rain," and the silly showoff session by guitar slinger Dave Ghazarian at album's end don't count. Take those out, and Rock What You Got amounts to a measly 28 minutes. That's all after three years? There are EPs that are longer than that!
Thankfully, Superchick offsets the skimpiness with energy, as Rock What You Got is arguably the loudest, boldest thing they've recorded thus far. There are obligatory ballads, like the Coldplay-lite of "Crawl" and the minimalist, hypnotically harmonic "Breathe" reminiscent of Imogen Heap's "Hide and Seek." But these are counterpoints to offset the energy of everything else, which brims with more vim and vigor than any of the band's previous efforts.
Part of it has to do with a brand of pop/rock the band calls "rock-a-tronic," a fusion of rock and electronic music that is not entirely novel, and is generally a good fit for the group. The best example of the style is the title track, a bass-heavy romp sprinkled with computerized bleeps and muscular guitar riffs running throughout. It's nothing the band hasn't really done before, but it's done very well, augmented by Ghazarian's potent six-string jabs.
Outside of that, the "rock-a-tronic" thing doesn't deliver on its promise. Rather than being one and the same, the rock and electronic components work as accessories to each other—the synths in particular just aren't as prevalent as the chugging guitars and the overall punkish feel of the rhythm section. But there are exceptions, like the glammed-up "Hey Hey," reminiscent of Marilyn Manson or Garbage. But most every other rocker—"Hold," "Cross the Line," "One More"—comes across as odds and ends mimicking Flyleaf and Paramore.
One area where Superchick hasn't changed its tune is their reinforcement of self-empowerment and their decidedly grrl power stance. That's been the band's position since its first album, Karaoke Superstars, and they continue to explore it at length this time around. Every song is written in first or second person, laden with self-reflective pick-me-ups or imperatives to go and start a revolution.
A good message, but it only compounds the fact that Superchick hasn't quite come up with a breakthrough album or a bold new direction. Make no mistake: Rock What You Got pushes all the right buttons and sounds terrific on a high-end stereo and an iPod alike—it might even score the band a few more licensing placements in ads and soundtracks. But as a stand-alone follow-up, it's still lacking, particularly for a disc three years in the making. What this band has got to rock is not a lot, though it's certainly efficient and flashy.
Copyright © Christian Music Today. Click for reprint information.