Rookie Rockers Impress with Rush of Fools Debut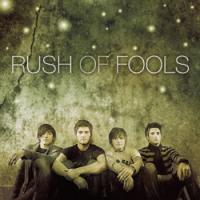 Artist: Rush of Fools
Title: Rush of Fools
Label: Midas
The members of Birmingham, Alabama's worship/rock band Rush of Fools say they are new at all of this music stuff. But it's clear they're naturals.
Just over a year ago, the quartet led worship on a local level and decided to sign up for Youth with a Mission's inaugural "Band with a Mission" contest. Upon winning, Rush of Fools found itself quickly snatched up into the world of labels, studios and touring.
The band conducts itself according to the rules of radio likeability, and that alone guarantees some level of success. Properly situated chants and sing-alongs ensure accessibility, even when vocalist Wes Willis sings of darker themes of sin or the cross. Appropriately placed builds are also found throughout, and the album—under the steady production of industry veterans such as Matt Bronleewe (Michael W. Smith, Leeland) and Jason Ingram (Bebo Norman)—ebbs and flows in all the right places.
While there are missteps along the way ("Peace Be Still" comes off as leftovers on the cluttered table known as modern worship), the self-titled debut from Rush of Fools consists primarily of solid rock anthems.



© 2007 CCM Magazine. All rights reserved. Used with permission. Click here to try a free issue.


You can watch Rush of Fools music videos at Godtube.com.