Root
reviewed by Russ Breimeier

Copyright Christianity Today International

2003

1 Jul

COMMENTS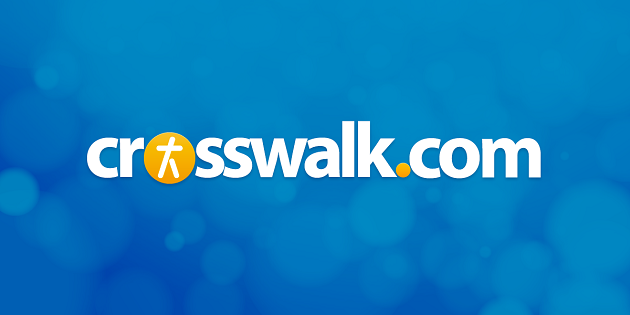 Sounds like … pop-laced rock and roll that shares the styles of Paul Colman Trio, Train, Vertical Horizon, and Mike + the Mechanics
At a Glance … By the Tree finally finds their footing and lets loose a rock album that better reflects their live sound
"Wait, didn't these guys just release an album?" Indeed they have. In fact, double-checking my previous editorial schedules, it was almost two years ago to the very day (July 3, 2001) when By the Tree released their national debut, Invade My Soul, on Fervent Records. Even more amazing than the timeliness is the fact that By the Tree has released two albums since then—These Days in August 2002, and now Root less than a year after that.
Another surprising element to By the Tree is the changing cast with every album. The band was originally comprised of singer/guitarist/songwriter Chuck Dennie and vocalist/guitarist/songwriter Kevin Rhoads when they started independently in 1997. After signing with Fervent in 2001, they added drummer Aaron Blanton (who played for the original Sonicflood). In 2002, they added bassist Ben Davis, but Kevin amicably left the band after recording These Days. He has since been replaced by lead guitarist and vocalist Charlie Goddard, giving the band two singing and guitar-slinging frontmen named "Chuck."
The best part is that By the Tree has finally found their footing and let loose, recording an album that best reflects their live sound. They no longer sound like a tired retread of modern worship bands like Sonicflood—they're an honest to goodness rock band, and they've never sounded more sure of themselves. Not that they're breaking new ground. Their pop-laced rock sound is a hybrid of Paul Colman Trio and Train with flashes of Bleach, Vertical Horizon, Newsboys, and Mike + the Mechanics. The difference now is you can appreciate By the Tree as a rock band that happens to write some vertically focused songs to God, rather than a worship team posing as a rock band.
At the heart of the album, appropriately enough, is an irresistible pop/rock ballad called "Root of It All" that's as catchy as Delirious or Newsboys. The song bookends Root with a louder, electric guitar version up front and a more AC radio-friendly acoustic mix at the tail end. Written before the band's tour with the Newsboys in the fall of 2002, Phil Joel helped perfect it with Chuck once By the Tree entered the studio to record this inspiring rallying cry to return to God's way: "All of our fashions are faded/Each generation has been here before/How do we get so jaded?/Break this cloud of our own/Let it rain, let it pour."
Long-time fans will appreciate the inclusion of "Shoot Me Down," a favorite from By the Tree's live shows since their early days as an independent band. Driven by the simplest of piano riffs, it's been improved to pop/rock perfection for this album, expressing the sin we're all guilty of and the grace we are freely given by God. The album's first single, "Far Away," is driving rock stuffed with hooks and thrilling drum fills, even going so far as to change the feel during the bridge. Similarly, "Confessions (Hearts Are Restless)," (co-written by Peter Furler of the Newsboys) features heavy modern rock colored by fun, artsy touches.
"Don't Throw It All Away" reveals Chuck's growth as a writer, using a sophisticated pop chord progression to underscore a song of spiritual intervention. The pleasant ballad "Your Arms," co- written by Scott Faircloff, is one of the better blends of rock and orchestrated pop you'll hear. Other songs show more sonic breadth. "Faith That Breathes (Break Me)" begins with a classic '80s rock guitar riff, only to explode into a heavy post-grunge pop chorus in a plea for spiritual renewal: "All my life has been a returning to innocence and all my time is pent in Your existence/So won't You come and break me." Co-written with his old friend Kevin Rhoads, "Notes on My Door" utilizes horns straight out of cheesy lounge pop from the '60s and a funky guitar riff from the '70s.
Three distinct and significant factors have contributed to this new and improved output from By the Tree. First and foremost, they have become a band as opposed to a couple of guys backed by studio musicians—and the boys can play. Second, the songwriting is a bit tighter, thanks to Chuck's improving skills and the contributions of Phil Joel, Peter Furler, Scott Faircloff, and the album's producer Joe Baldridge (Jewel, dc Talk, Newsboys). Finally, speaking of Joe, this man is quickly becoming one of my favorite producers. On last year's Bring It On album, this guy successfully steered Phil Joel away from Newsboys-styled Euro-pop and created a fabulous rock album. He accomplishes the same here, and I imagine he may in time become the next breakthrough producer after Monroe Jones and Steve Hindalong.
Admittedly, By the Tree's vertically focused lyrics could afford to be a little less simplistic and more creative. But what this band may lack in originality, they make up for with engaging melodies and solid rock production. Because they release music so quickly, it's hard to believe that By the Tree released their national debut only two years ago. In that time, I wasn't sure if they would last as a band in the long run—they seemed to be just another worship band, and the lineup seemed unstable. All that's changed with Root, an album I'd like to think fans would agree is By the Tree's best, establishing them as a strong band that plans to be around for years to come. Given the pace they've set for themselves, they could well end up releasing a record number of albums before it's over.