Run the Earth…Watch the Sky - Music Review
Harold Schrader

Music Reviewer

2003

27 Feb

COMMENTS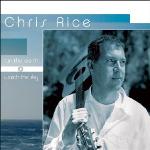 Artist:   Chris Rice
Label:   Rocketown Records
 
Singer/songwriter Chris Rice makes a winning biographical shift on his new album, Run the Earth…Watch the Sky; the title itself is his longtime personal charge and credo to live well on this big ball of dirt while anticipating even greater joy ahead in heaven.  As a result, each note played and word sung carries exceptional conviction, creating a warmly textured folk-pop record that rewards at every creative turn.
Established Rice fans will appreciate "The Other Side of the Radio" and "My Cathedral" as examples of what made the artist so popular in the first place.  The former is a clever mesh of sing-along rock and country, relative to 1999's "Cartoons," while the latter goes outdoors with an acoustic guitar for poetic inspiration, just like his breakthrough hit, "Deep Enough to Dream."  Similarly, "Circle Up" speaks with campfire sensibility to the youth groups Rice adores, while the rollercoastering "Me and Becky" takes a closer look at the spiritual journey of one kid in particular.
But the best moments come when Rice thinks back to his own childhood.  "Nonny Nonny" aches with nostalgia, finding truth in Popsicle stains and the Chronicles of Narnia, and ultimately realizing that this life's adventure is just a snapshot of the brilliant eternity God has planned.  "8th Grade" is decidedly more playful and hilarious as producer Monroe Jones directs the band to lay down a groove that matches the song's second line:  "Set the time machine to 1975."  Rice goes on to put a common struggle into perspective, singing, "Why does the past always seem safer? /Maybe because at least we know we made it./ And why do we worry about the future/ When every day will come just the way the Lord ordained it?"
The journeyman theme (look at the way Rice grips his guitar like a knapsack on the album cover) continues on "Smile" and "Wonder," intelligent jangling pop tracks both hungry for some face time with God.
Since day one, Chris Rice has been highly complimented by comparisons to James Taylor, a GRAMMY-winning artist of rare depth and charm.  With the release of Run the Earth…Watch the Sky, such an association is more deserved than ever before.

Click here to subscribe to CCM Magazine.