Ruth's Anorak One of the Year's Finest
Matt Conner

CMCentral.com

2008

17 Nov

COMMENTS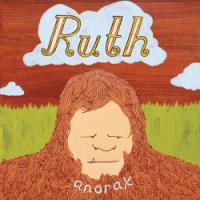 Artist: Ruth
Title: Anorak
Label: Tooth & Nail Records
Fantastic Foreman-flavored follow-up …
There's a young Jon Foreman peeking through the curtain while Ruth's sophomore album, Anorak, plays the main stage. It's found in front-man and namesake Dustin Ruth's "yes, ma'am" pleasant delivery. It's apparent in the budding potential on songs both electric and acoustic. It's clear in the lyricism of yearning and belonging here that's also quite prevalent on most Switchfoot albums.
Secondhand Dreaming, the Aaron Sprinkle-produced debut, was a fine enough foundation—a decently forgettable album with a couple of highlights (see "Mr. Turner") but primarily '90s alt-rock retreads. It was a young man playing it safe and crafting what he knows will work. Lucky for us, Dustin Ruth & Co. decided to have a real go at it the second time around.
Anorak completely trumps Ruth's debut on all counts—from the songwriting to the musicianship and back again. The songs here are tight, mature and entirely enjoyable. "Back to the Five" rides a clever pulse toward an electric chorus that wonderfully utilizes Dustin's falsetto. "Dead Giveaway" sounds like one of Foreman's recent solo tracks as a dusty, front porch Americana cut that's a tender, terrific song. "Nothing to Hide" is emotional and triumphant and features slight Death Cab for Cutie leanings. It's the perfect show closer and is the most memorable track on an album full of them.
Before this, Ruth was simply one of several "could have been something" bands. Now their time has arrived. Anorak will be, without a doubt, one of 2008's finest releases. Foreman would be proud.



© 2008 CMCentral.com. All rights reserved. Used with permission.




Visit CMCentral.com now and join the single largest online community of Christian music fans on the internet. CMCentral features daily music news, exclusive interviews, album reviews, weekly devotions and feature articles written by some of your favorite Christian artists, and much more. CMCentral is also the home of the most popular Forum for Christian music fans that you'll find anywhere on the Internet. Come see what all the buzz is about!

**This review first published on November 17, 2008.