Sacred Revolution
reviewed by Russ Breimeier

Copyright Christianity Today International

2003

1 Aug

COMMENTS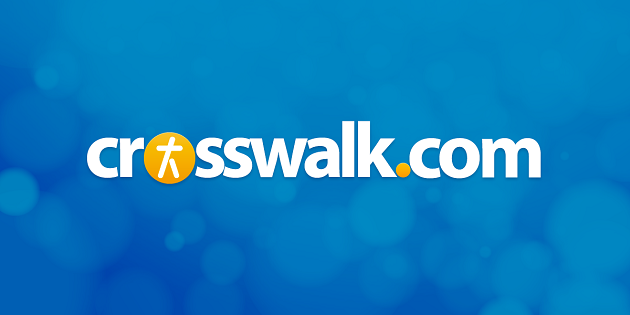 Sounds like … favorite modern worship leaders such as Chris Tomlin, Charlie Hall, David Crowder Band, and Matt Redman coming together for an awesome live worship event
At a Glance … Sacred Revolution succeeds in capturing the energy and passion of the One Day '03 event while also promoting the new songs of the popular "lead worshippers."
The Passion series of CDs was one of the most important contributions leading to the popularity of modern worship in the late '90s. It remains one of the most successful worship series in Christian music, having sold a million copies of the first five albums. Sacred Revolution, the sixth Passion release, was recorded live before more than 20,000 teens and young adults at the One Day '03 event in Sherman, Texas, last May.
The last Passion album, 2002's Our Love Is Loud, was fairly successful, but it had a different tone from other projects. Part of that was due to being recorded shortly after September 11, 2001, but the album also felt more like an artist showcase, demonstrating new songs from sixsteps recording artists Chris Tomlin, Charlie Hall, and David Crowder Band. Sacred Revolution is more jubilant, reminiscent of the older Passion discs like One Day Live, while continuing to feature new and forthcoming songs by the popular "lead worshippers," as termed by Passion founder Louie Giglio and the people at sixsteps.
Charlie Hall's newest album, On the Road to Beautiful, releases the same day as Sacred Revolution. Two of Hall's latest songs, "All the Earth" and "Sending," are included here. Both are slightly more vibrant and dynamic in the live setting than on Hall's studio version. Sacred Revolution also offers a glimpse into David Crowder Band's Illuminate, due in September 2003. Unfortunately, Illuminate's lesser tracks are included—like the fairly routine "O Praise Him (All This For a King)," featuring the band's live dance-rock sound. In contrast, the acoustic ballad "Stars," where Crowder sounds much like Shaun Groves, offers much lyrically, though it's ultimately another "God manifested in nature" song.
Chris Tomlin comes through best on Sacred Revolution. Only one of his previously released songs appears here—the title track from Not to Us, which serves as this album's finale. It's a wonderfully spirited performance, reminiscent of Delirious. Tomlin's other contributions are brand new, presumably from his next album in 2004. "Holy Is the Lord" is a great one, featuring the same sort of infectious chorus writing exhibited in "Famous One" and "Enough." Then there's "Take My Life," Tomlin's latest attempt to modernize a classic hymn—in this case, combining six verses from "Take My Life and Let It Be" into three, and adding a simple but stirring chorus.
Sacred Revolution also offers a few other surprise worship leaders that aren't typically associated with Passion and sixsteps Records, making this album sound more spontaneous and less like a promotional project than Our Love Is Loud. Early in the disc, Matt Redman gets things to a rousing start by leading the worshippers in a rocking rendition of "O Come Let Us Adore Him" that sounds more like Queen's "We Will Rock You" than the classic Christmas hymn. Redman is also featured on "Blessed Be Your Name" (from Where Angels Fear to Tread) and a new song, "Come Let Us Return to the Lord." Redman's songs are especially dynamic, ranging from gentle to full throttle arena rock within a single song.
Worship leader Candi Pearson is featured on "Sing to the King," a new song from Billy James Foote ("You Are My King [Amazing Love]," which Pearson sang on the second Open the Eyes of My Heart compilation). She has a great voice, similar to Watermark's Christy Nockels. Speaking of Watermark, the husband/wife duo is also featured here in a beautiful acoustic worship ballad, "Knees to the Earth." But perhaps most surprising of all is "Revolution Cry," a catchy rocker sung by Steve Fee but written by Lifehouse frontman Jason Wade, reportedly working on a worship album of his own.
If there's a fault with Sacred Revolution, it's that nearly all the songs are new, so there's nothing familiar for casual listeners to readily latch onto. But that can also be viewed as a strength, allowing you to sample some of the artists' latest work before buying their entire albums. It also offers a generous 75 minutes of new worship songs that could well become popular church anthems in the next year. There are plenty of good reasons for modern worship enthusiasts to appreciate Sacred Revolution.
(Note: A DVD of One Day '03 will soon be available, including excerpts from its key speakers in addition to the music.)