Sacred Roots of the Blues
reviewed by LaTonya Taylor

Copyright Christianity Today International

2004

1 Jun

COMMENTS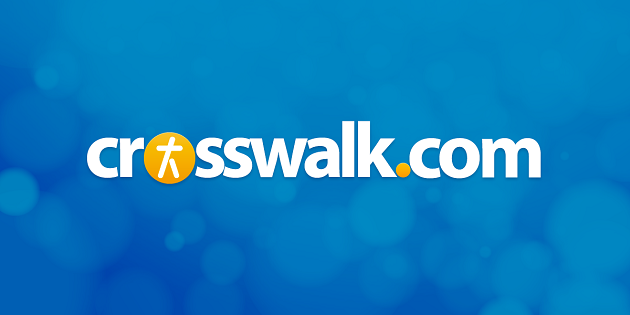 Sounds like … early recordings of songs at the very root of gospel music history, including raised hymns, congregational songs, spirituals, and quartet music
At a glance … this album is worth picking up for its historical merit alone
Track Listing
Elder Charles Beck & His Congregation &#150 "Gabriel
Rev. J. M. Gates – "Amazing Grace"
Pace Jubilee Singers – "Oh, Death!"
Deacon A. Wilson – "Certainly Lord"
Tuskegee Institute Singers – "Go Down Moses"
Fisk University Jubilee Quartet – "Po' Mo'ner Got a Home at Last"
Rev. Isaiah Shelton – "The Liar"
Golden Gate Jubilee Quartet – "Job"
Marian Anderson – "Nobody Knows the Trouble I've Seen"
Paul Robeson – "Deep River"
Dinwiddie Colored Quartette – "Poor Mourner"
Blind Mamie Forehand – "Honey in the Rock"
Lonnie McIntorsh – "The Lion and the Tribes of Judah"
Rev. F. W. McGhee & Congregation – "Fifty Miles of Elbow Room"
Memphis Sanctified Singers – "He Got Better Things for You"
Washington White – "The Promise True and Grand"
Pace Jubilee Singers – "Leave It There"
Connie Rosemond – "Going Up The King's Highway"
Taskiana Four – "Hide You in the Blood"
Utica Institute Jubilee Singers – "Peter on the Sea"
Hall Johnson Negro Choir – "Ezekiel Saw de Wheel/Swing Low, Sweet Chariot/Keep Yo' Hand On The Plow, Hold On"
Elder Lightfoot Solomon Michaux – "Happy Am I"
Heavenly Gospel Singers – "Heavenly Gospel Singers"
Mme. Ernestine Washington and The Milleraires – "Holding On Part 1"
Mme. Ernestine Washington and The Milleraires – "Holding On Part 2"
Southern Sons – "I"m Free at Last"
The Five Trumpets – "Preach My Word"
Most R&B stations devote several Sunday-morning hours to traditional and contemporary gospel music. That way it's easy for devotees to hear their favorite songs—and current hits—on their way to Sunday school and the traditional eleven o'clock service. But to hear the most authentic stuff, the real deal, gospel at it's truest and rawest, takes an uncommon level of devotion. This music is aired at unusual times—say, on the first Sunday of the month, between 2 and 4 a.m.—on public radio or on stations with tough-to-find frequencies.
But now the hardcore enthusiast's task is a bit easier. Sacred Roots of the Blues is volume 11 of The Secret History of Rock and Roll, a multi-album series tracing the history of rock n' roll, R&B, soul, folk, and country. The series of compilations explores the roots of these forms through the earliest recordings by the formal and informal groups who nurtured them. These 27 songs are from the early Victor Studios recordings and include songs recorded between 1902 and 1954.
It would take years just to hear these recordings—much less to locate and collect them. For that reason alone, collections like this and the groundbreakingly exhaustive Goodbye Babylon are worth owning. A close second would be the richly informative liner notes.
If you grew up in some branches of the African-American church, songs like "Certainly Lord," "Leave It There," and "Precious Lord" are as familiar to you as the line of sharp-suited deacons in front of the altar at the beginning of morning service. What's new is the opportunity to hear them as they likely sounded when they began to make the rounds from church to church.
The album also features classic recordings of soprano Marian Anderson singing "Nobody Knows de Trouble I've Seen" and Paul Robeson's 1927 recording of "Deep River," both arranged by Dvorak protégé Harry Burleigh. "I'm Free at Last" (the one quoted by Dr. Martin Luther King in the "I Have a Dream" speech), is performed with smart energy by the Southern Sons; and "Gabriel" retains the feel of a plantation shout, but includes piano and trumpet. The Dinwiddie Colored Quartette makes an appearance with "Pour Mourner," as do the Fisk Jubilee Singers and several of their contemporaries.
The attentive listener can engage with the theology that shaped much of early gospel through these songs. Additionally, songs like Connie Rosemond's performance of "Going Up the King's Highway;" Blind Mamie Forehand's "Honey in the Rock;" the Memphis Sanctified Singers in "He Got Better Things for You;" and tracks featuring Mademoiselle Ernestine Washington and the (absolutely rocking) Milleraires demonstrate the importance of women to even the earliest gospel music. The congregational songs illustrate the accessibility of gospel music as a form.
Snippets of mini-sermons, like the one given by Rev. J.M. Gates in 1926 before raising the congregational hymn "Amazing Grace," provide invaluable insight into some of the passion—and longevity—involved in the tensions between the traditionalist and contemporary camps in gospel music (among other forms).
"We live in a time when people are trying to put aside the old hymns," Gates says to hearty amens, before suggesting that some new musical styles originated in hell. "Except we sing more of these old familiar hymns, we'll find ourselves in the same state," he warns. Though lacking nuance here, variations of Gates's argument are at the basis of many of American Christianity's current music wars about what Christian music is, how it sounds, and what's acceptable to listen to or perform in a congregational setting.
Suffice it to say that this is a rich, rich recording worth having. Whether or not gospel music is your first love (the case with me), it's so much more than a good listen. Not only does it challenge the artificial boundaries constructed by commercial music, but it's full of sociological, theological, historical, and popular fodder. Oh—and, not least of all—it's just some good ol' singing.