Sanctus Real Soldiers on With "The Face of Love"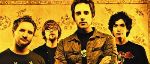 During the past four years, Toledo's favorite sons, Sanctus Real, have proven there's someone else to cheer for in Ohio besides the Buckeyes. And with the continued success of fellow rockers Relient K and Everyday Sunday, Ohio is quickly becoming the most rock 'n' roll state in the Midwest.
But on Sanctus Real's third album, "The Face of Love," rock 'n' roll didn't exactly take first priority. Instead of the happy-go-lucky songs the band has been known for on No. 1 singles like "Everything About You," "The Fight Song" and the band's cover of U2's "Beautiful Day," front man Matt Hammitt & Co. had bigger things on their minds. In fact, there was one point where the band members struggled to get out of bed in the morning and were forced to decide whether they would even continue making music.
As the band's successful "Fight the Tide" tour came to a close, drummer Mark Graalman eagerly anticipated the birth of his first son. Then, a couple of hours after Benjamin was born, Graalman received the devastating news that his father was diagnosed with terminal cancer. Around the same time, Hammitt's grandmother became gravely ill and ended up in a hospital room next to Graalman's dying father. Then, out of nowhere, the band's bassist decided to leave.
Devastated, frustrated and not sure how to cope, the band picked up its first Dove Award for "Modern Rock Album of the Year" for "Fight the Tide" shortly after its world came crashing down. With all that had happened, the band couldn't help but have mixed feelings about the accolade, but they decided to soldier forward with making music.
And with the help of producer Chris Stevens (Shawn McDonald, tobyMac), the band was able to channel its hurt, grief and questioning into the music that would eventually become "The Face of Love." Like David did in The Psalms, the band unabashedly converted its raw emotion into music. The first evidence of the new approach (and lack of sugarcoating) was Sanctus Real's first single, "I'm Not Alright."
"We've learned to rely on God's grace, and we've also learned to be honest and transparent," Graalman says. "Being honest and transparent means not faking it. It has to be OK to say, 'No, I'm not alright'."
This newfound honestly also makes its way into the title track, a song inspired by Brennan Manning's "The Signature of Jesus" and the closing track "Benjamin," a bittersweet tribute to Graalman's family.
"All the stuff we went through sparked an excitement for life and the journey," Hammitt confesses. "We don't know what Jesus really looked like, but we can know who Jesus is. We can then discover who we are in Christ and hope beyond hope to become the face of love to all those around us."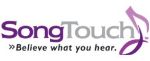 © 2006 SongTouch.com.  All rights reserved.  Used with permission.  Shop for gospel music and Christian church music downloads at  SongTouch.com.