Sara Groves: A Beautiful Life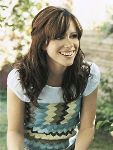 Since her 2001 debut release, "Conversations," Sara Groves has become one of the most beloved and popular voices on the Christian music scene. Her exceptional songwriting skills and sonorous voice have added up to a thriving recording career, a relentless touring schedule, and more life changes than you can shake a stick at.
So just how has success transformed this down-to-earth wife and mother of two? "I'm still excited about getting to do this," she says, "and I think that in some ways my vision is different but my approach is the same. I couldn't make plans for tomorrow then, and I can't make plans for tomorrow now. This whole thing – as it has unfolded – still is so much better than I myself could've assembled or dreamt or put together."
The next chapter in Groves' adventure is her just-released fourth album, "Add to the Beauty." While over the years she has typically written most of her songs by herself, "Add to the Beauty" finds Groves collaborating with several songwriting veterans, including Gordon Kennedy, Joel Hanson and Matt Bronleewe. In addition, the album's first single, "You Are the Sun," was inspired by a conversation Groves had with producer Brown Bannister about our inability to "add to the beauty" without reflecting Christ.
Keep your eyes peeled for an opportunity to spend an evening with Groves as she'll be hitting the road this fall with her husband/manager Troy, her two children Kirby and Toby, and, oh yeah ... Jars of Clay and Chris Rice.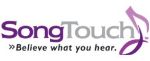 © 2005 SongTouch.com.  All rights reserved.  Used with permission.  Shop for gospel music and Christian church music downloads at  SongTouch.com.