Sara Groves' New Live EP Adds to Beauty of Music Library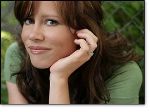 Sara Groves continues to "add to the beauty" of your music library with a new live release. The four-song EP, "Live From Messiah College," follows on the heels of her fourth studio project, "Add to the Beauty."
Groves first came onto the scene with her 2001 debut release, "Conversations," but this talented wife and mother of two really makes an impact in a live setting. That's what makes "Live From Messiah College" so magical. Featuring "Compelled," "Maybe There's a Loving God," "Awakening" and "The Word," the disc literally sings with Groves' thoughtful lyrics and melodies.
As "Live From Messiah College" releases, Groves is grabbing some downtime with her husband/manager Troy, and boys Kirby and Toby. She just wrapped up a 23-date road trip as part of Jars of Clay's "Redemption Songs & Stories" tour. As part of that lineup, she spent the fall performing to sold-out audiences across the country alongside other special guests Chris Rice and famed "Blue Like Jazz" author Donald Miller.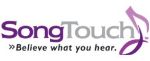 © 2005 SongTouch.com.  All rights reserved.  Used with permission.  Shop for gospel music and Christian church music downloads at  SongTouch.com.