Sarah Sadler
reviewed by Russ Breimeier

Copyright Christianity Today International

2002

1 Sep

COMMENTS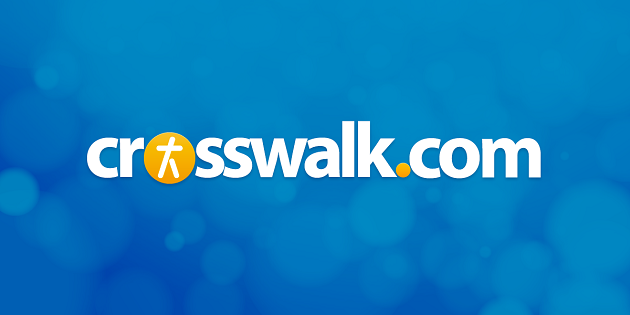 Sounds like … ethereal electronic pop that recalls Dido, Rebecca St. James, Kara, and ZOEgirl
At a Glance … Sarah Sadler shows promise with her beautiful voice and her remarkably mature songwriting, but despite the first-rate production, the album gets a little monotonous by the end.
It was only a matter of time for Sarah Sadler's self-titled debut to be recorded. She wrote her first song ten years ago at the age of nine. Entitled "I Will Pray," the track was later released on an Integrity Music children's recording. The early achievement is a little less surprising when you consider the musical legacy of her family – Sarah's grandmother was an accomplished musician and her father is Gary Sadler, the celebrated worship leader who penned "Ancient of Days" and "Lord Over All." Sarah grew up around worship services and recording studios, earning enough attention to be featured on a few high-profile multi-artist collaborations. You may have heard Sarah before on "This Is My Prayer," the duet with Margaret Becker on the Dove Award-winning Prayer of Jabez EP. She also has performed covers of Keith Green songs on both Our God of Wonders ("Oh Lord, You're Beautiful") and the tribute album Your Love Broke Through: The Worship Songs of Keith Green ("Draw Me").
At long last, Sarah has her own album, featuring 11 songs written or co-written by Sarah with help from her father. The sound is somewhat predictable based on the resumes of the producers, Pete Kipley (Jump 5, Kara) and Matt Bronleewe (Rebecca St. James, Jars of Clay) – modern pop with heavy electronic production. At times, Sarah sounds a little like ZOEgirl, though it would cheapen the music to call this teen pop. On the other hand, this isn't as intellectual as Dido or Nichole Nordeman, though there is surprising maturity to the songwriting for a 19-year-old. The best comparisons are really Rebecca St. James and the recent debut from worship artist Kara. Suffice to say, she sounds a bit like every one of those artists at one time or another during the course of the album.
Sarah Sadler is a fine debut with many likable moments. The first single, "Beautiful," shimmers with energetic dance beats and Sarah's beautiful voice as she sings about how the beauty of Christ shines through those who live by his will. "Hide Me in Your Love" expresses a deep desire to walk closer with God, and it bears a strong resemblance to Rebecca St. James's music. There's also a familiar Rebecca-like sound on "Running Into You," in which Sarah sings, "I keep running into you everywhere you go / I feel you all around like the air I'm breathing." The funky piano riff that propels "Say You Do," a song that challenges people to be devoted to their faith, brings to mind the early piano-driven pop sounds of Nichole Nordeman's Wide Eyed album. The hook-laden teen pop of "Best Thing" sounds like a distant cousin to Avalon's "Testify to Love." "Dreams" expresses romantic longing for the one God has planned for each of us and uses acoustic guitars and programmed beats to create the same sound of Rebecca St. James' "Wait for Me" or ZOEgirl's "Waiting."
The problem with Sarah's debut is that it struggles to sustain interest all the way through. The album's only ballad is the closer, "Down to You," a stunning worship song accompanied by piano, strings, and keyboards. The remaining songs are all pleasant but similar-sounding modern pop tracks that begin to sound repetitive around track 7 or 8. It's not just the similarity in the feel of the songs either — the heavily programmed production that sounds so fresh with the first track gets old after 40 minutes of it. It would have been nice if Sarah and company had displayed some more instrumental prowess and some versatility in style.
Nevertheless, it's a well-made album and the songwriting is enjoyable, neither too brainy nor too clichéd. I think most people will be impressed by Sarah's voice. Most female vocalists in Christian music today put their voice through a circus act of R&B tricks and techniques, and many have a simple alto range. Sarah's soft whisper of a voice is a gentle breath of fresh air that's often captivating. It's almost enough reason in itself to recommend this sometimes routine but ultimately satisfying debut from Sarah, who displays the talent and potential to take her budding music career in whichever direction she chooses.