Satisfied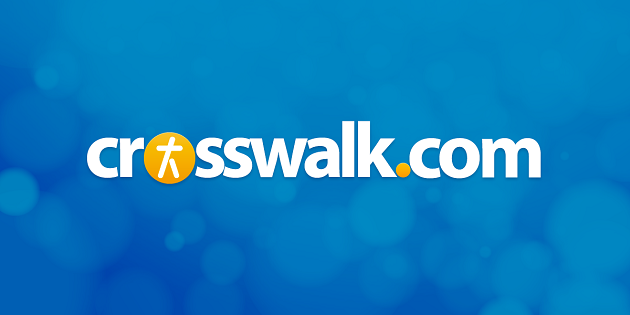 Sounds like … classic pop/rock with a Southern bent, most reminiscent of Foreigner, John Elefante-era Kansas, Petra, and Third Day
At a glance … Satisfied is good enough to satisfy fans of DecembeRadio's 2006 rocking debut, even though the songs are often too short and simple to make as lasting an impression
Track Listing
Better Man
Satisfy Me
Believer
For Your Glory
Gasoline
Falling for You
Look for Me
Love Can
Peace of Mind
Be Alright
Powerful Thing
Find You Waiting
It didn't matter that Virginia-based rock band DecembeRadio signed with one of the smaller labels in Christian music. Their self-titled national debut still exploded on the scene in 2006, generating radio hits like "Love Found Me," "Drifter," and "Dangerous" while earning the band Grammy and Dove nominations. Clearly these guys are on to something and have rightfully found a place in the Christian rock scene.
Now comes the highly anticipated follow-up, and as much as I want to say that Satisfied carries the band forward, it sounds like DecembeRadio are spinning their wheels somewhat. Make no mistake—these boys can play. Guitarists Brian Bunn and Eric Miker play with bold authority throughout, Boone Daughdrill drums with the best, and bassist Josh Reedy has a powerhouse vocal that falls somewhere between Lou Gramm (Foreigner) and John Elefante (Kansas). For that matter, returning producer/keyboardist Scotty Wilbanks knows a thing or two about classic rock, currently playing on tour with Third Day.
Though Satisfied retains a soulful Southern rock feel, the band seems to have embraced Petra and Foreigner over The Black Crowes and King's X. That's not necessarily a bad thing since Petra officially retired for good a few years ago. As such, DecembeRadio is bound to satisfy the nostalgic segment of Christian rock culture, especially with explosive anthems like "Peace of Mind" and "Better Man," as well as "Satisfy Me," which has the added benefit of soulful backup singers, horns, and Wilbanks' wild keyboards. The band also resembles Petra and Foreigner (not to mention Third Day and MercyMe) with forays into big AC pop, such as "For Your Glory," "Look for Me," and "Love Can."
Really it's the songwriting that continues to hold DecembeRadio back, treading a fine line between open expressions of faith and CCM clichés. Tapping into themes of pressing on through faith ("Better Man"), not worrying about the future ("Be Alright"), and the ever-present love of God ("Look for Me"), the messages are poignant and true, but often too familiar in phrasing. When the band does try for originality, it borders on Christian rock parody, such as "Gasoline," representing the fire of the Holy Spirit that burns and spreads from our souls. "Believer" offers some personable Southern-styled lyrics about growing up in the church and dressing like a rock star, but the chorus is ultimately a simplistic statement of faith. Yet even when a song like "Find You Waiting" relies heavily on platitudes, it's still powerfully affecting and relatable testimony.
DecembeRadio's talent is undeniable, and fans of the first album are bound to be satisfied with this one. But comparatively speaking, most of the songs here are shorter rock anthems (under three minutes) that fail to leave as lasting an impression as those on the debut. If this band only aimed a little higher, balancing the strength of their sound with more spiritual substance in the songwriting, they'll have a more than satisfactory album on their hands.
Copyright © Christian Music Today. Click for reprint information.