Satisfy
reviewed by Russ Breimeier

Copyright Christianity Today International

2003

1 Nov

COMMENTS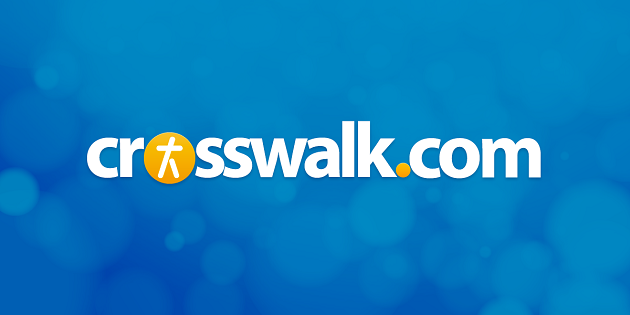 Sounds like … the modern worship she contributed to Vineyard UK releases—like an Irish, pop-friendly version of Rebecca St. James' Worship God or a quieter, more contemplative Darlene Zschech
At a glance … though perhaps a little same-sounding throughout, this is a beautifully crafted album that firmly establishes Kathryn Scott's talents as a vocalist, songwriter, and worship leader
If you're familiar with modern worship since 1999, you're already acquainted with Kathryn Scott—you just may not know it. Her song "Hungry (Falling on My Knees)" has become a new classic in short time, and her original recording of it has been featured on dozens of worship compilations. That popular rendition comes from the Vineyard UK worship album of the same name, which has sold more than 400,000 copies to date (very impressive for a worship recording); it also features her familiar soul-baring performance of Marie Barnett's "Breathe." The worship leader comes to us from Northern Ireland, where she and her husband serve as pastors of Causeway Coast Vineyard Church.
Satisfy marks the long-awaited solo debut from this acclaimed vocalist and songwriter. It was recorded live at Portstewart Presbyterian Church in Northern Ireland, though subtly so without much audience noise or in-between worship leading. The ever shy and humble Scott leads listeners through 12 songs (7 of her own) while playing piano with her backing band, which includes long-time collaborators and producers Brian Doerksen and Phillip Janz. It's the familiar Vineyard UK pop/rock sound with a slight Irish bent, highlighted by Scott's beautifully earnest and inviting voice, capable of sounding plaintive and gentle on one song, strong and confident the next.
Naturally, Satisfy includes a new rendition of Scott's signature song, performed very much like the original, but with less bombast. "Heaven Is Our Home" is a song about eternal life with God that sounds a bit like "Hungry," and seems more at home to a worship setting than "I Can Only Imagine." Interestingly, she also covers the MercyMe hit later in the album, featuring a terrific electric guitar solo and rhythm guitar riff. "Breathe on Me" is another mid-tempo anthem, similar to all those songs while declaring our constant need for the Lord—some might call it a hybrid of "Hungry" and "Breathe."
While those four songs are fairly similar to each other, Scott still makes them distinct enough through her memorable melodies. She also displays more range in the other tracks. The simple-yet-gorgeous "Search Me Know Me," a quiet ballad inspired by the Psalms, was co-written with Scott's mother, while the upbeat and joyous "You're Good Lord" features a cool drum solo in the middle of praising God. "At the Foot of the Cross (Ashes to Beauty)" falls in the middle, instantly comforting and mesmerizing in music and lyrics: "Now I can trade these ashes in for beauty/And wear forgiveness like a crown/Coming to kiss the feet of mercy/I lay every burden down at the foot of the cross." Scott generally draws upon Scripture for her lyrics, but she also elaborates with originality straight from the heart, seldom resorting to cliché.
Scott even finds a way to make others' songs her "own" through thoughtful arrangements and passionate performance. She covers Matt Redman's "Blessed Be Your Name," making it more catchy (sounding like a younger Rebecca St. James) and accessible to a corporate worship setting. There's a sparsely arranged rendition of "When I Survey the Wondrous Cross," a hymn dear to her heart, using the traditional Irish tune of "The Water Is Wide." The album wraps with Doerksen lending a duet vocal to his song "Today (As For Me and My House)," a confident and inspiring rocker that affirms a desire to serve the Lord.
No, Satisfy doesn't stretch much stylistically over the hour's length, but most all the songs can stand on their own merit. It is a beautifully crafted worship album that establishes Kathryn Scott as a talented vocalist, songwriter, and worship leader—"Hungry" was no fluke. Fans of Rebecca St. James, Darlene Zschech, and Vineyard's UK albums will definitely want to check this artist out as she presents some more sure-to-be worship classics.