Saturate
reviewed by Russ Breimeier

Copyright Christianity Today International

2002

1 Mar

COMMENTS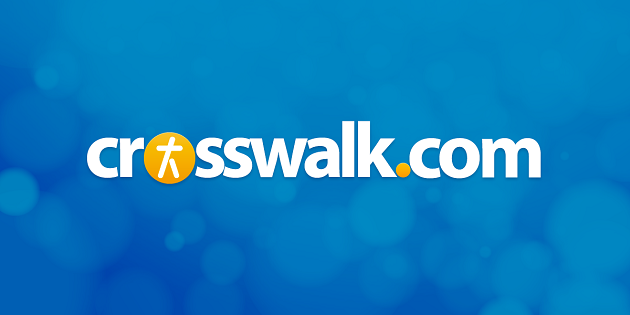 Sounds like … not surprisingly, Jeff Deyo sounds a lot like his old band Sonicflood, not to mention a host of other recently formed modern worship bands
At a Glance … fans of Sonicflood and passionate modern worship won't be disappointed, but Saturate loses some of its impact because of a market already flooded with similar-sounding albums.
If you aren't familiar with the name, you're almost certainly acquainted with Jeff Deyo's voice and music. Jeff was the original lead singer and creative force behind the band Sonicflood, which debuted in 1999. The incredible success of their debut album (along with the work of Delirious and Michael W. Smith's Exodus project) helped launch an incredible revival in worship music in the last four years, inspiring a new generation to praise God through alternative pop-rock. Then things got ugly within the band, and the members went their separate ways. Drummer Aaron Blanton went on to join By the Tree, though he'd been more of a touring drummer for Sonicflood rather than a creative force. The same could be said of bassist Rick Heil, formerly of Big Tent Revival, who is now the frontman and principal songwriter for the new Sonicflood, which most will agree bears little resemblance to the original Sonicflood other than the fact that it's still an alternative-rock worship band. You can still hear the work of keyboardist Jason Halbert and guitarist Dwayne Larring, as they've produced several modern worship projects (All Around the World, Petra, Tim Hughes). Jason and Dwayne have come close, but none of the artists first involved with Sonicflood truly have captured the original Sonicflood sound. This just goes to show that the man most responsible for it is the one who's finally released his own solo album; Jeff Deyo appears to be the inheritor if the Sonicflood legacy.
Fans of the original band's passion for worship and their modern-rock drive will not be disappointed with Jeff Deyo's Saturate, a true sequel to the 1999 Sonicflood album. There are plenty of driving anthems here, such as "Let It Flow," "Lose Myself," and a rocking take on the popular worship song "More Love, More Power" that features tobyMac (dc Talk) doing his signature hip-hop inspired echo-shouts. Another sure favorite will be "Sing to You," which captures the original Sonicflood energy and is helped by a duet with Rebecca St. James. Among my favorites are "Many Crowns" (for its hard rock edge), the pretty ballad "All I Want" (featuring Nicol Smith of Selah), and a modern cover of George Beverly Shea's classic "I'd Rather Have Jesus." Though the lyrics are a bit simplistic, "You Are Good" is a powerful and beautifully intimate worship song highlighted by a rich string arrangement (done by John Painter, whose wife, Fleming (a.k.a. Fleming & John), also sings on the track). I'm thankful that Jeff saw fit to include a worshipful instrumental passage to go with the praise choruses on the album.
Maybe it's to be expected, but many of the songs on Jeff's album sound too much like past Sonicflood material. "Let Me Burn" feels like a 6/8-time version of "Carried Away," and "Thank You for Life" reminds me a little too much of "My Refuge." The biggest example of recycling appears in the form of "I Give You My Heart," a cover of the old Hillsong Australia song that sounds almost exactly like Sonicflood's well-known version of "I Want to Know You." In fact, Saturate even features more of the spoken-word musings from Jeff that were found on the first Sonicflood disc. Personally, I like beginning an album with a short opening prayer, and I don't care if an artist chooses to talk for 30 seconds or 30 minutes at the tail-end of the album. There happens to be five minutes of thoughts and closing prayer at the end of this one. It's the two short musings about worship that appear in between the songs that get in the way. They interrupt the flow of music/worship created up to that point, and they end up sounding more stale with every listen. My thought is that few listeners have the patience to listen to the same sermon over and over again, so they won't want to hear the same minute or two from Jeff Deyo (or any other artist) with every album listen.
I don't think one honestly can call Saturate a better album than the Sonicflood debut. Though well-produced, there are times when Saturate sounds rough, lacking some of the outstanding hooks that made Sonicflood such an influential album. One can't dismiss easily the important contributions Jason and Dwayne made to Sonicflood's sound and songwriting. Another key difference between that debut and Jeff's new album is timing. When Sonicflood was released, there wasn't anyone making their brand of worship music. In the three years since Sonicflood's debut, we've heard new albums from the likes of Circadian Rhythm, Fusebox, Chris Tomlin, Among Thorns, David Crowder Band, Matt Brouwer, Lincoln Brewster, By the Tree, Ten Shekel Shirt, and numerous other modern-worship artists. In the current Christian music scene, Saturate now seems a little routine, and I can't help but wonder if the album title was inspired by a conversation regarding Christian music's obsession with modern worship these days.
But as one would hope, Saturate is elevated by better-than-average production and a selection of original expressions of worship as opposed to cover songs. In these arenas, Jeff Deyo shows a little more creativity than he did during his Sonicflood days. He's clearly an artist with strong opinions about worship, leaving listeners with the impression that Jeff is trying to prove himself a passionate worship leader. It's hardly necessary. Jeff has a knack for passionate worship, though he might be better served focusing more effort on being a little more original. I'd recommend recent worship albums from Fusebox and David Crowder Band before this, but those who can't get enough of the modern-worship sound pioneered by Sonciflood will surely be pleased with Saturate.