"Sea of Faces" - Music Review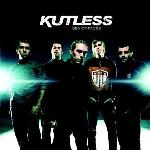 Artist: Kutless
Label: Tooth & Nail

Sometimes the hardest act to follow is your own. With its 2002 self-titled bow, the Portland, Ore.-based rock group Kutless earned the distinction of being the fastest-selling new artist in Tooth & Nail's history.

Like most bands, Kutless had years to hone songs that eventually made their rookie disc, but these five youngsters barely had time to unpack their tour bags before holing up again with producer Aaron Sprinkle (Poor Old Lu, MxPx) to record their follow-up, Kutless clearly sets out to raise the bar with its second round in the retail bins.

Each song "Sea of Faces."on the 11-track disc demonstrates an affinity for lush musical layers and a perfectionist's drive for detail. "Sea of Faces" doesn't aim to be the loudest or the wildest rock release but, rather, focuses on balanced arrangements, passionate vocals and warm-sounding tones. With poised equilibrium, this disc gets aggressive without alienating the migraine-sensitive and flows into mellower moments without sounding like musical melatonin. Generally speaking, "Sea of Faces" finds a way to explore various influences and ideas without ever abandoning the band's core identity.
The disc's acoustic-led title track epitomizes Kutless at its most mainstream, yet the song's poppy dynamics and hefty chorus reach wide without sounding gimmicky. For those seeking more testosterone, the band kicks up the attitude with "Treason," a bitter rocker featuring searing guitar chords over an electronic-sounding drum track. Lyrically, songs like "Not What You See" and "All Alone" mix ideas that seem both vague and familiar, allowing listeners to frame their own experiences within the context of the songs. At the same time, Kutless doesn't shy away from its spiritual roots, as evidenced in the graphically themed "Passion" and the emotionally sweeping "It's Like Me."
Whereas its debut inspired comparisons to various commercial groups, "Sea of Faces" helps better define the characteristics that make these Beaver State rockers unique. Though the layering of instruments and slight industrial touches bear some resemblance to Linkin Park, Kutless' new effort surely shows a band eager to meet the challenges of individuality.
© 2004 CCM Magazine. All rights reserved. Used with permission. Click here to subscribe.
It's easy to find Kutless music videos at Godtube.com!