Self-Titled Effort Shows Stacey Has a Ways to Go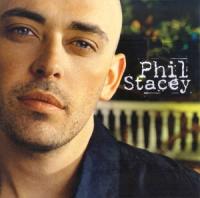 Artist: Phil Stacey
Title: Phil Stacey
Label: Lyric Street Records
American Idol alum has a ways to go …
Most listeners remember Phil Stacey because of his version of Keith Urban's "Where the Blacktop Ends" on American Idol, when it became clear his voice was destined for country crooning.
This momentarily carries through on his debut project, where songs like "What I'm Fighting For" wrap tightly around Stacey's distinct voice. The track "No Way Around a River" best showcases his strong vocal by honing in on simple background melody. The second track, "Looking Like Love," will most likely please fans of superstar group Lonestar.
Sadly, the remainder of the album is full of forgettable melodies and even clumsier lyrics. Stacey didn't pen any of the 11 songs, which is disappointing. Worse yet, the opening track, "It's Who You Know," trips along with trite lines like "Here's the deal/You can walk on water/You can walk on the moon/You can walk through Memphis wearing blue suede shoes."
Listeners will do well to remember Stacey for his cover of Urban's single, because the hits are few and far between on this project. With time and experience, if Stacey starts to branch out creatively, then he won't have to depend on his status as an Idol alum.

©2008 ChristianMusicPlanet.com. All rights reserved. Used with permission.




*This review first published on July 11, 2008.

Check out Phil Stacey music videos at Godtube.com.