Shane & Shane: Christmas Q&A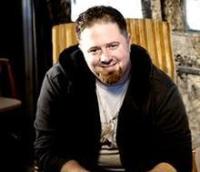 Shane & Shane's Shane Everett answers some holiday questions and shares his Christmas faves ...
Q: What was it like recording a Christmas project, and how was this experience different than recording a regular studio album?
A: We had a blast! Not that we do not always have a good time, but this record was a bit different. Think August in Texas… Do you have a mental picture yet? The best descriptor I can think of is HOT! We wore Santa hats, turned the air down as low as it would go, set up a Christmas tree, hung a few stockings with care and tried to get into the Christmas spirit. We finally got there and had a blast singing songs from Christmas past.
Q: If you had to describe your new Christmas project—Glory in the Highest (InPop)—in one word, what would it be?
A: Country
Q: What are you most looking forward to this Christmas?
A: Spending the holiday with my wife and my 2-year-old daughter.

FAVORITES …
Christmas Food: Turkey and dressing
Christmas Tradition: Eating way too much
Christmas Carol: "It's Beginning to Look a Lot Like Christmas"
Christmas Album: The Carpenters
Christmas Movie: A Christmas Story
Christmas Present to Give: Cars (I have yet to do this, but I would like to).
Christmas Present to Receive: Cards full of cash

Shane & Shane's brand-new Christmas record is titled Glory in the Highest (InPop). For more info, visit shaneandshane.com.



©2008 ChristianMusicPlanet.com. All rights reserved. Used with permission.

*This interview first published on December 12, 2008.


To listen to Christmas music for free and anytime you want, please click here to choose from Crosswalk Radio's Christmas channels.