Shawn McDonald, Ginny Owens Live Discs Bring Concerts to You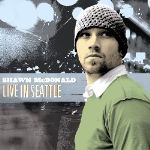 Artist:  Shawn McDonald
Title:  "Live in Seattle"
Label:  Sparrow
The best live albums reveal artistic layers that can, for various commercial and aesthetic reasons, get lost in the sterile environment of the recording studio — banter between songs, an extended jam or the pure adrenaline of the stage. When it's done well, the artist gets to stretch, and the listener gets to imagine (or remember) being a part of something special.
Two new live discs from accomplished singer-songwriters Ginny Owens and Shawn McDonald are as different as the artists themselves, but they both reveal new layers in an understated way.
McDonald's album, recorded in Seattle, is a spare, acoustic disc that finds him accompanied only by a guitarist/cellist and backup singer. But they're more than enough to help McDonald run through eight songs from his 2004 debut, "Simply Nothing," plus a couple of new and rare tracks. The charm here is that the recording captures the intimacy of the evening:  the crowd is vocal and alive, cheering through hits "Gravity" and "Take My Hand," and McDonald sounds like he's just playing a couple of songs for some friends.
Singer Cara Flory adds crisp harmonies, and extra guitar and cello provide just enough ornamentation. Sixpence None the Richer's Matt Slocum added extra instruments in the studio, which undercuts the "live" claim of the disc, but we'll let that slide. By the time McDonald ends with a gentle cover of "Over the Rainbow," he's got the crowd in his pocket.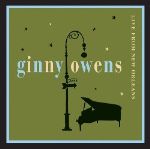 Artist:  Ginny Owens
Title:  "Live from New Orleans"
Label:  Rocketown
Ginny Owens' disc was recorded down in the Big Easy last August, and in keeping with the locale, a simple guitar, bass and drum trio accompanies her piano and vocals. The fact that the group is her long-time touring band accounts for the relaxed feel of the evening's set, which includes hits "Free" and "If You Want Me To" as well as a fine reinterpretation of Lenny Kravitz's "Let Love Rule."
The evening is exceptionally well-recorded, and Owens' voice sounds pure and strong. In fact, about the only criticism one can level at "Live From New Orleans" is that the recording is so clean that at times it sounds more like a studio creation than a live show. (In fact, the album wraps with a new studio recording, "Live Once," that has a vibe remarkably similar to the live cuts.) Still, the cool drum and bass break in "I Love the Way" and the guitar jam late in "Let Love Rule" reminds us that we are indeed hearing something magical from the stage.

© 2005 CCM Magazine.  All rights reserved.  Used with permission.  Click here to subscribe.