She Must and Shall Go Free
reviewed by Russ Breimeier

Copyright Christianity Today International

2003

1 Mar

COMMENTS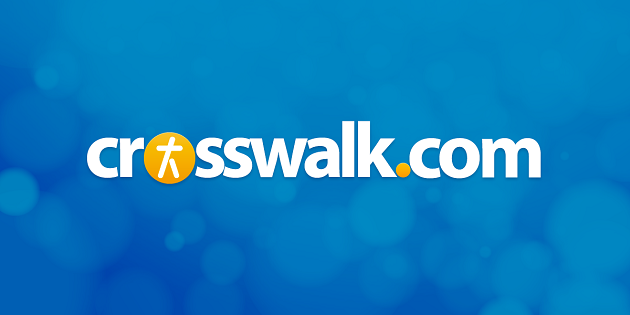 Sounds like … folk-flavored acoustic pop/rock in the style of Caedmon's Call and Bebo Norman with the passion and poetry of Bob Dylan, Keith Green, Rich Mullins, and Barry McGuire
At a Glance … a powerful and convicting album written out of love for the church, Derek's solo debut is a brilliant effort that people will want and need to hear
There's an unspoken debate regarding Christian music. Some believe it needs to clearly communicate the gospel of Jesus Christ instead of "hiding it under a bushel" and hindering the message for the sake of art. Others believe it should be poetic and innovative in its message in order to be relevant, rather than repeating tired clichés. No matter which side you agree with, Derek Webb's got an album for you. One of the founding members, lead vocalists, guitarists, and principal songwriters for acclaimed folk-rock band Caedmon's Call, the newlywed artist has since left the acclaimed band after much soul-searching in recent years. The combination of marriage, relocating from Houston to Nashville, and a new creative vision led Derek to record his first solo album, She Must and Shall Go Free. Thematically, all eleven songs tie together in relation to a subject dear to Derek's heart: Christ's love for the Church and the inherent sinful nature of man.
Convinced the songs were too personal for Caedmon's Call's repertoire, Derek enlisted the help of multi-instrumentalist Kenny Meeks (Buddy and Julie Miller, Sixpence None the Richer) to co-produce an album that fuses the two artists' love of folk, rock, blues, pop, and country. The resulting sound is still very reminiscent of Caedmon's Call. This is especially true since the band's percussionist, Garett Buell, contributes to the sound and Sandra McCracken (Derek's wife) substitutes for Danielle Young-styled vocals.
At the same time, however, She Must and Shall Go Free is a bit of a musical departure for Derek. "Nothing (Without You)" is pure folk blues reminiscent of Bob Dylan, and the country folk of "Saint and Sinner" sounds much like Lost Dogs or Buddy Miller, complete with banjo and harmonica. "Crooked Deep Down" recalls the folksy two-step of Derek's "Ballad of San Francisco" from Caedmon's Call's Long Line of Leavers album, but with a stronger country rockabilly sound. Lest you think this album was restricted to such sounds, "Nobody Loves Me" is a folk rocker that is highlighted by guitars both acoustic and electric, as well as mandolin. There's also "Take to the World," a terrific folk rock duet with Dan Haseltine (Jars of Clay) that seems destined to be a radio single, written by longtime Caedmon's Call collaborator Aaron Tate. This project is a wonderfully diverse palette of American pop sounds.
It's the thoughtful and passionate songwriting about Christ's bride — the church — that elevates She Must and Shall Go Free to masterpiece level. With allusions to the Reformation, "Nobody Loves Me" serves as the album's thesis statement, with Derek explaining "The truth is never sexy, so it's not an easy sell/Well you can dress her like the culture, but she'll shock 'em just as well." The central inspiration for this album then is "Wedding Dress," a passionately worded acoustic ballad that likens the church's relationship with Christ to the adulterous bride of Ezekiel 16 in the way we live our lives differently outside of weekly worship. "Beloved" is a love song to the church from Christ's perspective that's inspired by the book of Galatians – "Beloved listen to Me/Don't believe all that you see/And don't let anyone tell you/That there's anything that you need but Me." Similarly, the bluesy "Nothing (Without You)" speaks of the sufficiency of Christ with enough wisdom to pick apart and digest well beyond the song's three minutes. "Crooked Deep Down" reminds us that we are all sinful by nature, and that even the most righteous people on earth have more in common with the most depraved than with Jesus Christ.
Not that Derek is saying that the church is beyond hope or without merit. Look no further than the title track for its salvation, an adaptation of William Gadsby's 18th-century hymn by Derek and Sandra that fits neatly with the other songs on the album. "Lover" is a beautiful folk ballad about Christ's redemption of mankind, sung from His perspective and borrowing ever so slightly from the guitar riff of The Beatles' "Norwegian Wood." Inspired by Colossians 1, Sandra's "Awake My Soul" reminds us that "coming to Christ" is not just an event, but an ongoing process. "Take to the World" challenges the church to take the message of the gospel to the darkest places of the world with some of the most brilliant words of evangelism I've ever heard in Christian music: "Take to the world this love, this hope, and faith/And take to the world this rare, relentless grace/And like the three in one, know you must become what you want to save/'Cause that's still the way He takes to the world." The album is rounded out with "The Church," a gentle song from Christ's perspective that confirms the necessity for it: "If you love Me, you will love the church."
It should be mentioned that She Must and Shall Go Free is worded so passionately, some might initially react negatively to it. "Wedding Dress" uses some strong language concerning prostitution and illegitimacy, while "Saint and Sinner" refers to damnation in the truest meaning of the word. Considering that some of the greatest Christian writings from the Apostle Paul and Martin Luther were also strongly worded for their time in order to convey a specific point, Derek is more than justified in these examples. We are indeed something like an adulterous lover when it comes to our relationship with Christ, or an illegitimate child in relation to the Father. It's rare when Christian music is so simply stated and yet so profound, so transparent and grounded in Scripture while remaining poetic – Sara Groves is a natural recent comparison, as well as songwriting legends like Michael Card and Rich Mullins. Combining piety with passion and displaying a love for the church through all the ages, this plays like a New Living Bible translation set to music.
Perhaps most admirable is Derek's tone, which despite his strong criticisms of religion, is very humble. Derek tempers his points nicely with perspective, often pointing the finger at himself and allowing the listeners to convict themselves if the shoe fits – just don't be surprised to find that one size fits all. There's an urgent need for the Christian church to hear the bold and convicting songs of Derek Webb. With a message you need to hear and an album you'll want to hear, She Must and Shall Go Free is already a surefire contender for one of the best albums of 2003.