Shine: The Hits
reviewed by Russ Breimeier

Copyright Christianity Today International

2000

1 Jan

COMMENTS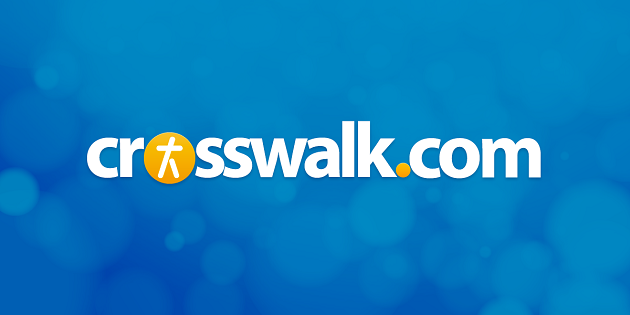 Maybe it's just the music geek in me, but I'm of the belief that there's a right way and a wrong way to do a music compilation — be it a movie soundtrack or a hits collection. In the case of a greatest hits project, the producer or record label has to ride the fine line between pleasing longtime fans with new material and casual fans by providing as many hits as possible, while leaving off just enough hits to keep people buying the old albums. There's an art to that balancing act, and it's all too easy for a record label to come across as shrewd and greedy if they don't compile the project just right (or fill the disc to capacity when warranted).
The Newsboys' thirteen-year career is certainly worthy of a greatest hits project, and I'm happy to report that they do indeed fill the disc to capacity, but let's start first with the bad news. Shine: The Hits completely ignores the songs from the Newsboys' recent release Love, Liberty Disco (though it's not uncommon for a record label to avoid putting the latest album's material on a best-of project). What's far more surprising is the under-representation of their Going Public album: "Shine" and "Spirit Thing" are the only two that make the cut. This is all the more surprising with the inclusion of "I Got Your Number," a single from their first album Read All About It. Since it's the only song from their first three albums that appears on Shine, I suspect it was included only for the sake of nostalgia and humor — all well and good, but it keeps another single or two from making the album. Finally, because of the above, it might be said that the collection relies too heavily on the Take Me to Your Leader and Step Up to the Microphone albums.
Now for the good news: Shine: The Hits is a great collection for both longtime and casual fans. For starters, all the songs are digitally remastered. The average listener probably won't notice the effect of this, but it results in more clear and distinct vocals, not to mention some instrumental parts that I didn't know existed before. As for the collection of the songs themselves, sure it's missing a good number of lesser hits, but the #1 singles are all there. Besides, the Newsboys have enough hits to already warrant a boxed set, and there's only so much you can fit onto a 74-minute disc. And the one thing that makes up for not including key songs on a greatest hits project is new material, of which the Newsboys offer plenty.
With Shine: The Hits, you get 3 new songs, 2 new mixes, and a partridge in a pear tree called the "Mega-Mix." The new songs are co-written and co-produced by longtime collaborator Steve Taylor. "Joy" and "Praises" are simple and effective praise and worship songs, but I especially enjoyed "Who?" because it nicely captures the silly wit that used to be present in the band's lyrics when Taylor used to write with them. There is a remake of "God Is Not a Secret" that features Toby Mac (dc Talk) and a strong hardcore, P.O.D. sound; also included is a version of "Shine" that's a slightly extended and different mix, which first appeared on the single for "Take Me to Your Leader."
Finally, the album closes with a Newsboys "Mega-Mix" that strings together several of their hits into one big danceable montage. It's a nifty addition, and if ever there was a band that could use a good Mega-Mix, it's the Newsboys. But at 8 minutes in length, one can't help but think of the two or three songs that could have been included in it's place. But wait, there's more! If you rush out and pick up Shine within the first few weeks, you also receive a free DVD copy of their Live One Night In Pennsylvania video.
Few greatest hits projects are perfect — some fan will always be screaming at the exclusion of "that one obscure favorite." While Shine: The Hits may not include all the hits, it does go beyond the call of duty by offering lots of goodies to the longtime fans. It's a compilation that nicely capsulizes the band's success to this point, and it's sure to make its way into many music collections … until the inevitable boxset comes out!